Cambodia Identifies Five New Cases of COVID-19 among Passengers of International Flights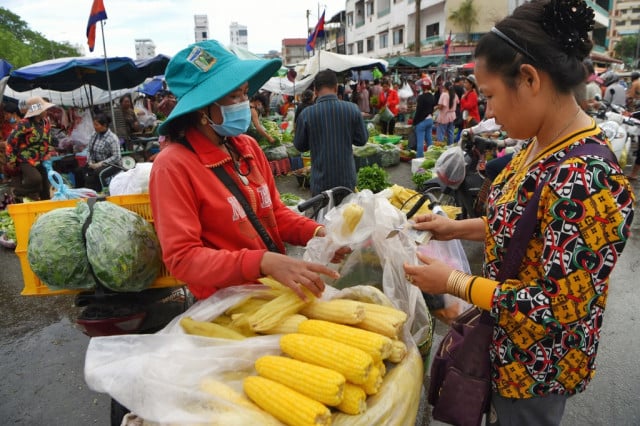 As the Ministry of Health recommends vigilance along the Vietnamese border due to COVID-19 community transmission in that country

PHNOM PENH--Cambodia Saturday (August 1) reported five new cases of Novel Coronavirus (COVID-19). according to Ministry of Health.
"There are five new Covid-19 cases which consist of one Indonesian national and four Cambodians," Or Vandine, spokesperson for the ministry, said in a press statement.
The Indonesian patient is an 18-year-old man who arrived in Cambodia on July 30 from Indonesia via Malaysia on a plane that was carrying 121 passengers. The other 120 passengers who tested negative for the coronavirus have been put in 14 -day quarantine, she said.
The four Cambodians consist of a 23-year-old man who lives in Preah Sihanouk Province, a 30-year-old man who lives in Kampong Cham Province, a 25-year-old man who lives in Battambang Province and a 29-year-old man who lives in Ratanakiri Province, according to Vandine.
The four traveled from Pakistan through Malaysia and arrived in Cambodia on July 31 with 116 other passengers aboard the flight. The 116 passengers have been placed under mandatory quarantine.
These latest cases have brought the total number of COVID-19 cases to 239 in the country. Among them, 164 patients have already recovered while 75 others remain hospitalized.
On July 25, the Cambodian government announced a temporary suspension of all flights from Malaysia and Indonesia effective Aug. 1 in response to a significant increase in the number of passengers arriving on flights from these two countries who tested positive for the coronavirus.
Provinces bordering Vietnam informed to be on high alert
Health Minister Mam Bunheng issued a statement on July 31, instructing the authorities of provinces sharing a border with Vietnam to tighten border control and especially monitor cross- border movement in order to curb the spread of COVID-19.
"The authorities of the provinces sharing a border with Vietnam must tighten their check at border crossing, strictly adhering to the government's directive by especially performing health check for students who return from Vietnam and those suspected of having contracted the coronavirus," Bunheng said in the statement.
The Cambodian provinces along the Vietnamese border include, from south to north of the country: Kampot, Takeo, Kandal, Prey Veng, Svay Rieng, Tboung Khmum, Kratie, Mondulkiri and Ratanakiri provinces.
Pointing out what has become the "new normal," Bunheng told the local authorities to strictly enforce social distancing practices to prevent any large gatherings and also ensure that people follow personal hygiene guidelines including wearing masks and washing one's hands regularly.
The minister stressed that community transmission of COVID-19 has made a comeback in the city of Da Nang in Vietnam and has spread to other parts of that country including Hanoi, its capital. As of Aug. 1, Vietnam had reported a total of 558 confirmed cases with 373 recovered patients and two deaths.
Related Articles