Cambodia Is Looking into a Tourism Campaign to Attract Vaccinated Foreign Tourists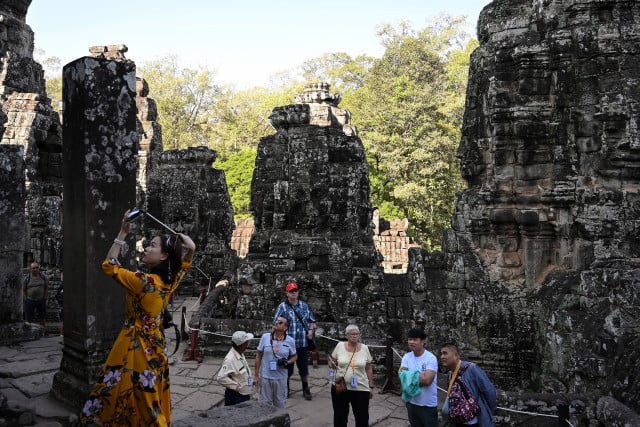 Phoung Vantha
April 8, 2021 8:38 AM
This would focus on bringing visitors to Angkor, using strict compliance with COVID-19 health requirements in marketing, Ministry of Tourism Thong Khon said.
PHNOM PENH--Cambodia is looking into launching a program to attract to the Angkor Archeological Park international tourists who have been vaccinated for COVID-19 and this, starting in the fourth quarter of this year.
Minister of Tourism Thong Khon said on April 7 that, in response to his request to Prime Minister Hun Hen, an ad hoc committee including representatives from the Ministry of Health, relevant ministries, provincial administrations and the private sector has been established to work on the possibilities of introducing package tours for vaccinated tourists later this year.
According to Khon, Angkor Park in Siem Reap Province is one of the main destinations that is well controlled to prevent community outbreaks of COVID-19. This, coupled with the already-vaccinated tourism business people, workers and the ongoing rollout for the general population, will build trust and confidence among tourists, this being the new currency in the tourism industry.
In order for the package tours to be attractive, Khon said, the Ministry of Tourism must focus on the following priorities: to build trust and confidence, offer quality service and attractive prices, facilitate the process at international borders in compliance with health and safety guidelines.
"The package tours may be launched for direct flight destinations without transit," he said. "The direct flights from neighboring countries can be seen as one of the priorities."
The project of reopening the country to tourism is in line with the implementation of the Roadmap for Tourism Recovery during and post COVID-19, which was recently adopted by the government, Khon added.
Top Sopheak, spokesperson for the Ministry of Tourism, recently said that the Feb. 20 outbreak had seriously affected Cambodia's tourism sector, notably as it had killed the chances of domestic tourists travelling during Khmer New Year. But, he added, he could not confirm at this point the number of tourism businesses that have shut down.
In 2020, Cambodia's tourism sector was severely affected with more than 2,800 tourism businesses closing, Siem Reap Province being the hardest hit as more than 90 percent of its tourism businesses shut down.
While last year saw an 80 percent drop in international tourists compared to 2019, domestic tourism—which had been lauded as a solution to the lack of foreign visitors—also took a 20 percent hit as the country lurched from varying states of uncertainty through community outbreaks.
In December 2020, the World Bank estimated that Cambodia's economy would bounce back and grow by 4 percent over the course of 2021. However, while a more recent forecast is yet to be released, the economic damage wrought by this latest outbreak will only continue to rise should the number of cases keep rising.
Related Articles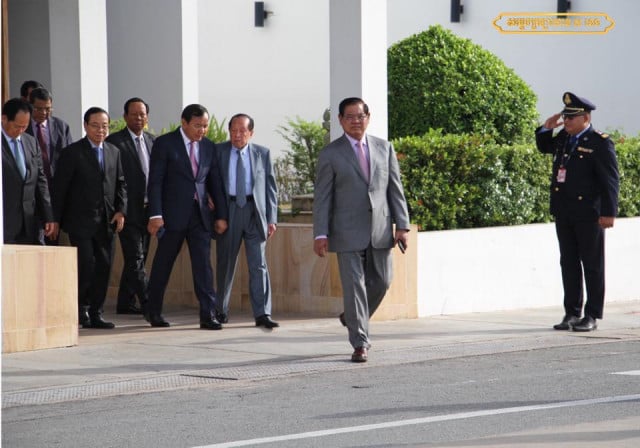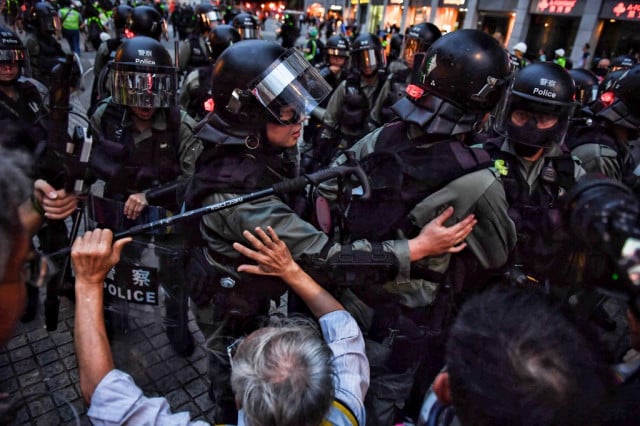 September 2, 2019 3:46 AM