Cambodia, Singapore to Increase Flights For SEA Games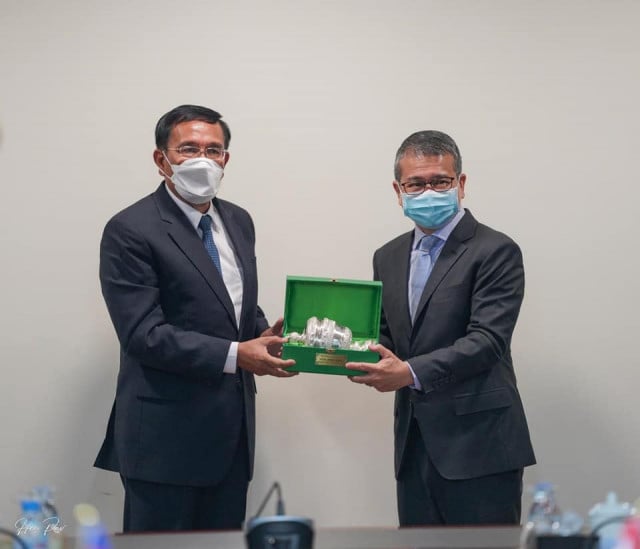 PHNOM PENH – Cambodia is preparing to boost flights to and from Singapore as the 2023 SEA Games draw nearer.
The increase follows a meeting between Secretary of State of Tourism Ministry Tith Chantha and Edwin Thong, Singaporean Minister of Culture, on July 26.
Chantha said the increase aims to attract more international tourists to Cambodia as well as to promote the growth of tourism and socio-economic development in line with the "Visit Cambodia 2023" campaign.
"There will be a lot of demand for travel to Cambodia during the SEA Games, and hopefully Singapore will increase flights," he said. Singapore would play an important role in transferring passengers, tourists and connecting flights from around the world with Cambodia. The SEA Games take place in May.
Flights between Phnom Penh and Singapore operated at a reduced level for more than two years and were suspended between Singapore and Siem Reap. After ASEAN tourism reopened, Singapore Airlines resumed flights to Siem Reap and increased flights to Phnom Penh.
Chantha said that in the first half of 2022, more than half a million international tourists visited Cambodia and there were five million domestic tourists.
Prime Minister Hun Sen suggested earlier this month that the Ministry of Tourism and the Cambodian SEA Games Organizing Committee launch a "Visit Cambodia 2023" campaign to restore the tourism sector after the decline due to the COVID-19 pandemic.
Minister of Tourism Thong Khon says Cambodia expects a million foreign tourists this year and two million in 2023. Next year, 11 million domestic tourists are expected.
Related Articles