Cambodia to Set Up Commercial Centers in China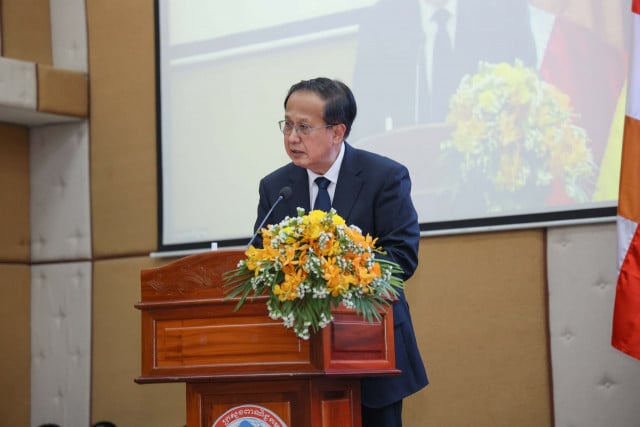 PHNOM PENH – The Ministry of Commerce plans to establish five private commercial centers in China to promote Cambodian exports, aiming to take advantage of the free trade agreement the countries are implementing.
As part of a strategy of integration and market diversification, the ministry has also inaugurated the Cambodian Private Commercial Center in Atsugi in the Kanagawa prefecture of Japan for the permanent display and sale of Cambodian products.
Commerce Minister Pan Sorasak said the commercial center would be brought to China.
"Currently, the Ministry of Commerce is preparing a report for on-site visits to establish five Cambodian private commercial centers in Changchun, Harbin, Nanjing, Taiyuan and Zhengzhou to promote the sale of Cambodian products in the Chinese market," he said on Jan.31 during the closing ceremony of the 2022 trade review and 2023 trade direction.
Cambodia Chamber of Commerce vice-president Lim Heng said the centers would benefit the Cambodian economy.
"These locations are not only a place to sell or promote Cambodian products but also a place to meet and discuss information about potential and investment opportunities in Cambodia," he said.
Heng said the establishment of such centers in key areas in China would help increase the export of Cambodian commodities to China. What was special was that the Cambodia-China free trade agreement came into force in early 2022.
In 2022, trade between Cambodia and China reached $11,686 million, an increase of four percent on 2021, according to the General Department of Customs and Excise of Cambodia.
Of that, China exported goods into Cambodia worth $10,445 million, while Cambodia's exports to China were worth $1,240 million.
Related Articles