Cambodia unveils SOP for treating COVID-19 patients with mild symptoms at home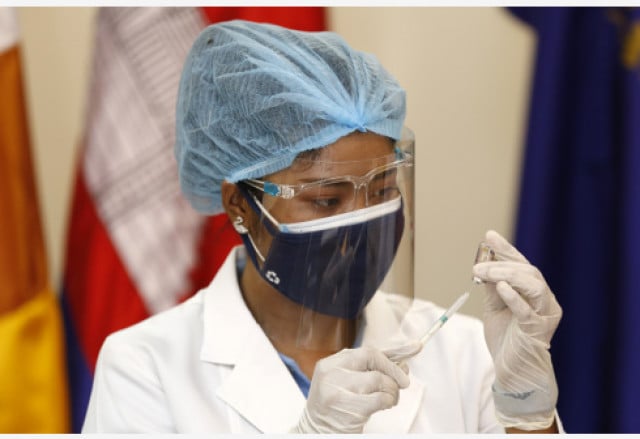 Xinhua
April 9, 2021 6:22 AM
PHNOM PENH-- Cambodia's Ministry of Health (MoH) on Thursday unveiled a Standard Operating Procedure (SOP) for controlling, taking care of and treating COVID-19 patients with mild symptoms at home, as new cases in the country continue to soar.

The Southeast Asian nation has so far registered a total of 3,028 confirmed cases, with 24 dead and 1,085 active cases, the MoH said, adding that the country logged 113 new local cases on Thursday.

Treatment in isolation at home will be allowed in any cities or provinces where 70-80 percent of the hospital beds are full with the COVID-19 patients, the SOP said, adding that it is unnecessary to launch nationwide.

However, vulnerable groups such as pregnant women, children and elderly people will still be required hospitalization although they develop mild symptoms or no symptoms, it said.

The SOP said that patients must have a separate bedroom and bathroom for home treatment in order to avoid spreading the virus to other family members.

It said that local doctors will closely monitor their health status and provide them medications based on symptoms, while local authorities will maintain security and safety.

"From now on, the MoH will train all local health staff and relevant working groups on how to control, take care of and treat COVID-19 patients at home in conformity with this SOP," Health Minister Mam Bunheng said.

Cambodia has been ensuring the third community outbreak of COVID-19 since Feb. 20. In a bid to stem the virus, the kingdom has closed down all schools, sports facilities, museums, cinemas, and entertainment venues across the country.

Also, the kingdom imposed a night curfew in the capital city Phnom Penh for two weeks from April 1 to 14 and banned inter-provincial travel for 14 days from April 7 to 20.

Cambodia began an anti-COVID-19 vaccination drive on Feb 10. As of Wednesday, more than 756,000 people in the priority groups had been vaccinated against the virus, showed a government report.
Related Articles