Cambodia Will Ship Rice to the Philippines in the Coming Days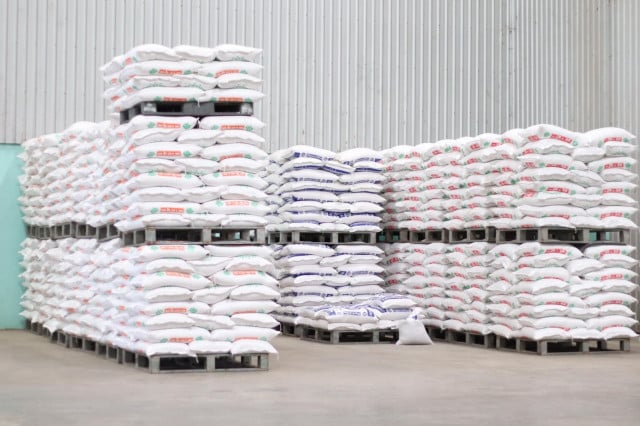 PHNOM PENH — Cambodia and the Philippines have come to an agreement regarding rice exports, which will lead to Cambodia shipping rice to that country over the next few days.
Minister of Commerce Pan Sorasak on June 15 said that the ministry had worked quite hard to negotiate with the Philippines to export rice to that country but had until now failed due to a misunderstanding regarding the Philippines' regulations.
However, President Ferdinand Marcos Jr., who also serves as acting secretary of the Philippines' Department of Agriculture, has changed his country's policy, which will result in Cambodia exporting rice to the Philippines for the first time in the coming days as that country is facing a food shortage.
Sorasak could not confirm the quantity of rice that will be sent in the first shipment. However, he believes that Cambodia will export large quantities of rice because of the food shortage in the Philippines, and also because Cambodian rice is affordable and delicious, which are selling points.
"This is a starting point, and we hope to export lots of rice because the Philippines consumes a lot of rice," he said. "If they find our rice delicious and reasonably priced, we believe there will be lots of exports."
During a meeting between Prime Minister Hun Sen and President Marcos, Hun Sen had previously suggested that the Philippine companies consider investing in the agriculture sector and rice sector in Cambodia, which could help Cambodian farmers meet the demand in the Philippines.
In the first five months of 2023, Cambodia exported a total of 278,184 tons of rice amounting to $191.64 million to 49 international markets. The country exported more than 2.1 million tons of paddy rice worth about $545.26 million to the Vietnamese market.
China currently is the main export market of Cambodia for milled rice, receiving 42.43 percent of the country's production amounting to $77.42 million, while European Union countries import 37.93 percent of Cambodia's rice production worth $71.99 million.
Originally written in Khmer for ThmeyThmey, this story was translated by Te Chhaysinh for Cambodianess.
Related Articles