Cambodian Perspective: 1997 and 2008 Financial Crisis vs. 2019 Health Crisis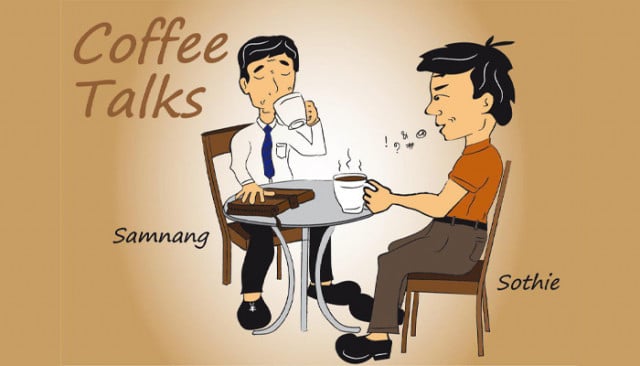 Thmey Thmey
April 13, 2020 2:06 PM
The financial crises of 1997 and 2008 were both transformative events, economically speaking. The Coronavirus Disease 2019 (COVID-19) pandemic that we now face has also developed from a public health crisis into an economic crisis as well. These three major economic crises, especially the previous two, are still remembered freshly by Samnang and Sothie. The two men were comparing each individual crisis of 1997, 2008 and 2019 alongside its intensity of interference toward the Cambodian economy.

Sothie: Hey Samnang! How did the financial crisis of 1997 in Asia affect the economy of Cambodia back then?

Samnang: Before I get started, I would like to remind you that I am not an economist. I am just a person who regularly follows the news. Please take my words with a pinch of salt. The financial crisis of 1997 did not seemed to produce much impact on the Cambodian economy, since our economy was not deeply integrated with either the region or the rest of the world. Our economic relations with other nations was still at its infancy, so Cambodia seemed a bit lucky for not being struck as painfully by the crisis as other nations. This is what I remember.

Sothie: How about the financial crisis which began in the United States in 2008? How did it affect our economy?

Samnang: The financial crisis of 2008 originated in the US and later led to a global recession – this did strike the Cambodian economy to a worse degree. This is because Cambodia had integrated its trading activities with other regional actors and beyond. However, the sector that sustained the most damage was the real-estate sector or other big investment plans. Since 2008, the Cambodian real-estate sector did not show any notable progress until 2013. From around 2014, the real-estate sector gradually started to gain some traction, but since the beginning of 2020, this sector has once again began to spiral out of control.

Sothie: How does the health crisis of COVID-19, which originated in China, impact the economy of Cambodia?

Samnang: COVID-19 is considered to be a global crisis. A low probability, but high consequence event. This crisis has managed to disrupt the entire global economy, including Cambodia. Even though our country largely escaped the last two financial crises relatively unharmed, this time we are facing a completely new enemy. COVID-19 has showed its potential to disrupt almost every sector, but has especially damaged the tourism sector, the textile sector, the financial sector and plenty more. What is surprisingly worrying is that even tiny and informal businesses could not escape the biting jaw of the pandemic. Cambodia is experiencing an intensive hit from COVID-19. This is mainly due to our active economic integration with the world for the last decade.
Related Articles