Opinion: Cambodians Work Abroad: What About Singapore?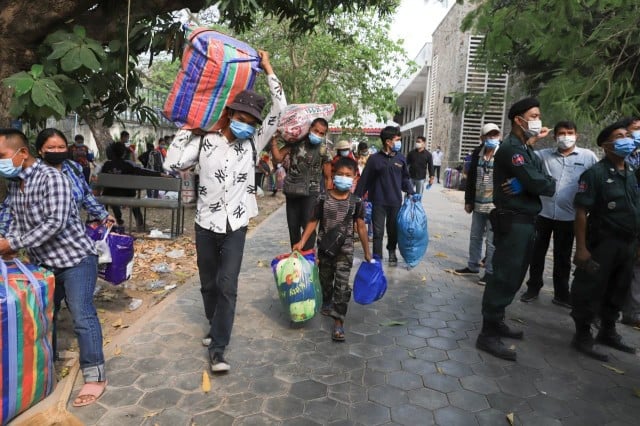 City-state offers chances despite hurdles
Many Cambodians have chosen to migrate to other countries to find better job opportunities. About a million went abroad in 2020, the International Labour Organization (ILO) says.
Most went to Thailand. South Korea ranked second with Cambodians gaining skills through its trainee system.
Yet, only around 800 migrants from Cambodia work in Singapore despite both countries' membership of ASEAN with its integrated workforce.
Cambodian labour migration to Singapore should be more promising. The city-state is known to be a major hub for immigration. This leads to questions about why few Cambodian migrants go there, what it has to offer and what can be done to increase the number.
Lack of Cambodian Immigrants to Singapore
This low number can be attributed to lack of skills. Cambodia's shortage of highly skilled workers was highlighted in the World Economic Forum's 2018 Global Competitiveness Report with a ranking of 110 out of 140 economies. Singapore seeks higher-calibre foreign workers to complement its local workforce, which is not in Cambodia's favor. Immigrants often face risks of sexual and physical abuse, slavery and human trafficking, especially pilot schemes that exploit workers' salaries. These issues are not tackled by the Singapore government as its employment act does not regulate domestic workers' welfare. These pose difficulties for Cambodia's immigrants to acquire jobs in Singapore.
What does Singapore have to offer?
With one of the largest foreign populations in the world, it is a no-brainer that foreign talent helps the government achieve a more creative economy. The country was placed the fifth most creative hub in the world in 2015. Singapore does not reject foreign workers but regulates their employment to fit its economic demands. By focusing on two main categories of Singapore's immigration policies: foreign workers and foreign talents (through scholarship and fellowship), we can discern that Singapore has a lot to offer immigrants. The Ministry of Manpower supervises the immigrant workforce while the Singapore Talent Recruitment committee recruits foreign talent.
To ease the lives of foreign workers, the country offers varieties of work pass in which benefits and privileges differ from one pass to another. The most frequently used work passes include Employment Pass for specialized professionals, S Pass for mid-skilled technical staff, and Training Employment Pass for foreign students and workers undergoing short-term training. In 2022, the ministry introduced changes to the immigration framework to address the economy and public concerns. An increase in the minimum qualifying salary for Employment Pass and S Pass applicants, and a new points-based Complementarity Assessment Framework (COMPASS) were introduced.
Singapore's Immigrant Policies Limitation
The limitations of the country's immigration framework lie in the fact that it does not provide a clear resolution to issues including labor exploitation, physical and sexual abuse, crowded and unsanitary dormitories, limited medical support, non-payment of wages, restrictions on movement and confiscation of passports. There were numerous abuses, enough that in 2016, the Indonesian government considered banning domestic workers from working in Singapore and other nations, but reversed it in March 2017.
Singapore's dilemma is whether to limit or expand immigration in response to perceived economic imperatives and growing public concern. As one of the countries with the lowest birth rates in the world with a 9.13 births/1,000 population (2021 est.), the government has tried to improve the situation through immigration yet the results are mixed. These policies and foreign assistance have been perceived by locals as outsiders' intrusion on their opportunities and blamed them for the spiking property prices due to high demand.
There are also issues with the living conditions and mistreatment, occasionally causing riots over the inequality between Singaporeans and migrant workers. However, the native population cannot stand to lose these foreign workers, for they would not do the low-paid and low-skilled jobs the migrants have been hired to do. These limitations may render Cambodian workers hesitant to migrate for work.
What can be done by Singapore's government?
It's important to emphasize Cambodia's plan to implement the 2019-2023 labor migration policy, in which human rights and the interests of workers are prioritized. The lesson that Singapore could learn from its inclusive migration policy update is how to capitalize on Cambodia's 1.3 million workers pool.
In satisfying the criteria Singapore managed a 24-hour hotline for migrant workers' access to assistance and complaints. However, Singapore's main labor law remains excluded from migrant workers, allowing exploitative overtime work. Remedying this, the government is encouraged to raise public awareness, campaign for the inclusion of migrant workers in social space, and provide accurate information on the importance of domestic workers and their contribution to the national economy.
In addition, the status of female migrant workers requires the government's efforts in uplifting, through policies that tackle violence against them, and also mandates for access to maternal leave. By ratifying the Domestic Workers Convention (2011), Singapore is ensured to make strides in attracting a foreign workforce, especially in Cambodia's expanding migrant labor market.
What can be done by Cambodia's government?
As of 2021, remittances from Cambodian migrant workers amounted to $3 billion, with only a small fraction from Singapore. The priority should be educating low-skilled workers and trainees. The government must also step up the efforts to protect the workers' rights and interests, and access to social protection programs as supported by the ILO. There's an urgent need to increase opportunities for women to migrate through formal channels. Documents and dispute resolution, informed by Ministry of Labour guidelines, should be readily available in times of crisis, and grievances should be filed by the workers against their employers.
Written by: TE Meily, CHRUN Sokunthea, KOU Solyta, SENG Savunthara, and UT Chantarapeach, a group of students from the Department of International Studies, Institute of Foreign Languages, Royal University of Phnom Penh
Related Articles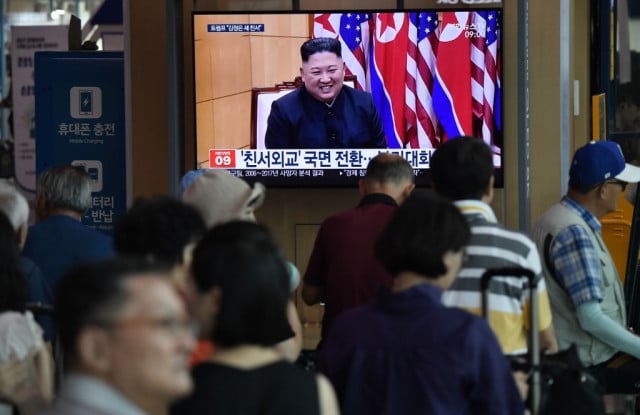 December 22, 2019 3:09 AM