Cambodia's agricultural exports up 88 pct in first 9 months this year: minister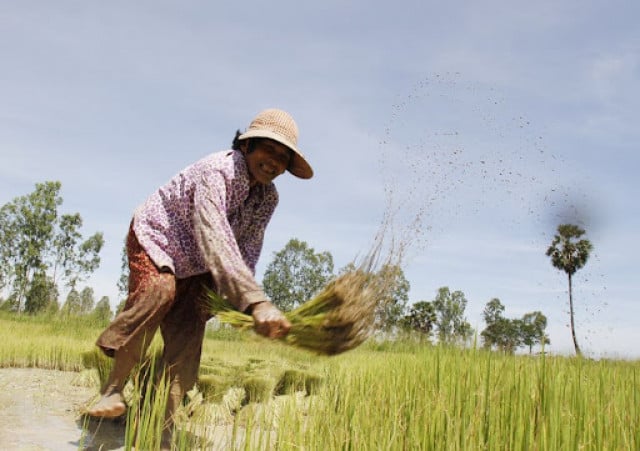 PHNOM PENH-- Cambodia exported 5.93 million tons of agricultural produce during the first nine months of 2021, up 88 percent over the same period last year, Agriculture Minister Veng Sakhon said on Friday.

Shipped to 68 countries and regions, the Southeast Asian nation made a gross revenue of nearly 3.49 billion U.S. dollars from the exports during the January-September period this year, he wrote on social media.

He said potential agricultural products for exports included rice, rubber, cassava, mangoes, fresh bananas, pepper, cashew nuts, corn, palm oil, and tobacco, among others.

"In sum, during the first nine months of 2021, non-rice exports increased by 107 percent, while milled rice exports declined by 16 percent due to shipping container shortages and higher shipping costs," Sakhon said.

According to the minister, the country exported a total of 410,698 tons of milled rice so far this year, earning 350 million U.S. dollars in revenue.

China remains the top buyer of Cambodia's milled rice, accounting for 49.5 percent of the kingdom's total rice export, he said, adding that the country sold 203,279 tons of rice to China during the first nine months of this year, up 18 percent year-on-year.
Related Articles