Cambodia's COVID-19 Deaths Surpass 900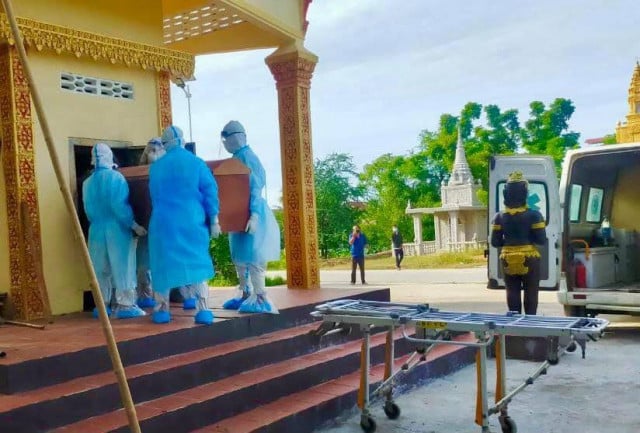 The health authorities warn that the epidemic may reach alarming levels in the country if people don't follow basic public-health measures
PHNOM PENH--The Cambodian health authorities on July 11 reported that 981 new cases of COVID-19 had been identified in the country and that 21 patients had succumbed to the disease.
This has brought the total number of coronavirus cases to date to 60,959 with the death toll reaching 902, the Ministry of Health said in a press statement.
In the meantime, 815 coronavirus patients have recovered and been discharged from hospital, which brought to 52,475 the number of recoveries since the start of the pandemic, the press statement read.
As of July 10, a total of 4,845,588 persons had received their first dose of COVID-19 vaccine in the country while 3,714,955 persons had received the two required doses, according to the statement.
Coronavirus deaths have mostly involved people with chronic diseases, the Ministry of Health says
Over the past four weeks, hundreds of new coronavirus cases have been detected and deaths due to the disease have been registered on a daily basis.
However, most of the patients who succumbed to COVID-19 were already suffering from chronic diseases, said Youk Sambath, Secretary of State at Ministry of Health.
"Those patients were already having certain medical problems including chronic lung disease, hypertension as well as vascular disease," she said during his speech at the Phnom Penh International Airport where he oversaw the arrival of a COVID-19 vaccine shipment on July 10. "Their health condition had severely deteriorated, and this has caused many deaths even though our medical teams have tried their best to save them."
And yet, in spite of the increasing number of fatalities, Cambodia still is managing well compared to the situation in neighboring countries, Sambath added.
More active participation of people urged
The Ministry of Health on July 10 reiterated its call for the public to strictly follow the public health measures outlined by the Cambodian government to prevent a public health crisis.
Or Vandine, spokesperson for the Ministry of Health, launched a warning to the effect that the country will reach the danger level and move into a large-scale community infection situation unless everyone strictly adheres to public health measures.
"A large-scale community transmission is in front of us now if [there continues to be] less action by individual & family, and non-pharmaceutical intervention implementations (NPIs)," Vandine wrote on her official twitter account.
"We are worrying about passing the red line if people are still relaxing preventive measures," she wrote. "We must act responsibly together now to revert the situation."
Vandine's message was sent out less than a day after Li Ailan, representative of the World Health Organization in Cambodia, warned that the country is moving toward a major community spread, which may cause hospitals to run over capacity, if people are not cooperating.
Related Articles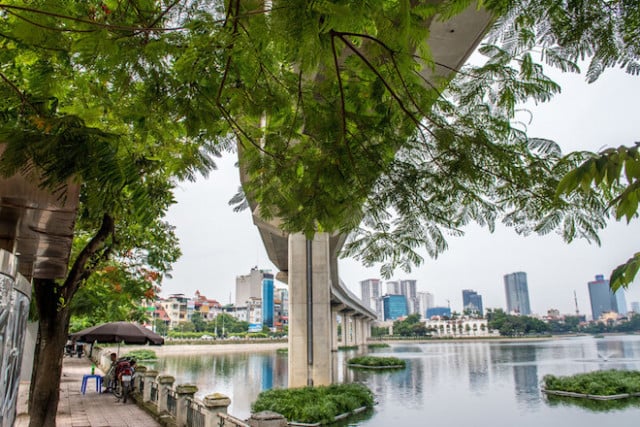 February 20, 2023 3:25 PM