Cambodia's rice export to China up 66 pct in H1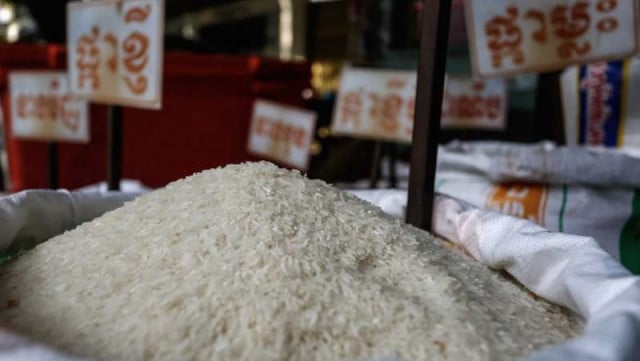 Xinhua
July 6, 2019 4:23 AM
PHNOM PENH-- Cambodia exported 118,401 tons of milled rice to China in the first six months of 2019, up 66 percent over the same period last year, said an official report on Friday.
China remained the top buyer of Cambodian rice during the January-June period this year, said the report of the Secretariat of One Window Service for Rice Export, adding that the export to China accounted for 42 percent of the country's total rice export.
Meanwhile, the country shipped 93,503 tons of rice to the European markets, down 32 percent because the European Union imposed earlier this year duties for three years on rice importing from Cambodia in a bid to curb a surge in rice imports from the country and to protect European producers.
The EU reinstated the normal customs duties of 175 euros per ton in year one, progressively reducing it to 150 euros per ton in year two and 125 euros per ton in year three.
According to the report, the Southeast Asian country exported a total of 281,538 tons of rice to 50 countries and regions around the world during the first half of this year, up 3.7 percent over the same period last year.
Related Articles