'Can't Sleep at Night': China's Youth Worry about Tough Job Market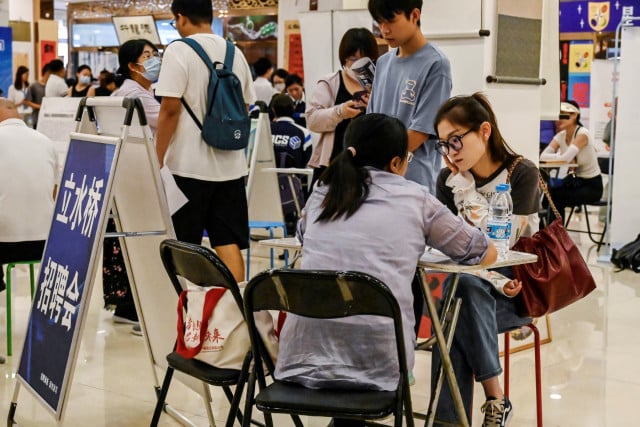 Beijing, China -- Freshly graduated psychology major Zhang has failed to find a job in her chosen field of market research despite sending out thousands of CVs to Chinese employers.
The months-long search has taken an emotional toll on the 23-year-old, who had ironically conducted a survey on jobseeking anxiety as part of her university studies.
"After graduating, I've found that the pressure is really huge," she told AFP at a recruitment fair in Beijing this weekend, declining to provide her full name for fear of repercussions.
"For every ten resumes I send out I get one response," she said.
Zhang is one of millions of graduates entering China's job market at a time of soaring youth unemployment.
Recently, the figure has hit a record every month, with 21.3 percent of people aged 16 to 24 jobless in June.
Authorities on Tuesday abruptly said they would stop publishing age-related employment data, prompting public scepticism and concern over youth joblessness in the world's second-largest economy.
At career fairs in Beijing this week, attendees described a challenging landscape for inexperienced candidates hoping to land their first or second jobs.
Yang Yao, an unemployed 21-year-old with experience in media, was disappointed after browsing advertisements at a fair in central Beijing on Thursday where employers mostly sought staff for low-paying sales and administrative positions.
He had quit his previous job in eastern China's Zhejiang province to move closer to his family in Beijing, and was now wracked with anxiety about his prospects after a fruitless few weeks of searching.
"Every night I find myself worrying, what if I can't find a job what will I do about living costs? And I can't sleep at night," he told AFP.
- Post-Covid slump -
China has released a raft of indicators in recent months pointing to a slowdown in the country's post-Covid economic rebound, with weak consumer demand making firms reluctant to hire.
"Recent activity data generally came on the weaker side, suggesting that the recovery is stalling," Jing Liu, Greater China chief economist at HSBC wrote in a note this week.
"This has been reflected by the labour market data," she added.
Xie Wei, a 39-year-old hiring manager at a telecommunications services firm, told AFP that companies that had survived three years of disruption during China's zero-Covid pandemic restrictions were now more selective when taking on new employees.
The companies that have bounced back "will pick a direction, and this direction is first of all that the company must survive," he said.
He also said he felt that young workers, especially those born after the mid-1990s, "are lacking psychological pressure, so they might be lazier" -- echoing the government's stance that the youth should be willing to endure hardship.
However, Li Xiangyang, a 26-year-old former social media manager looking for a new job, said that "maybe in terms of promoting employment we are somewhat lacking".
"If you're in a second or third-tier city... there would be very few development opportunities in my industry," he told AFP.
"I feel like the policies have not caught up."
China has in recent weeks announced a series of measures to boost consumption, including large-scale festivals and sporting events, as well as an increase in spending on services involving catering and healthcare.
But economists have said the government needs to do more to boost consumers' and employers' confidence.
In one industry -- insurance -- positions appear to be plentiful, albeit without a guaranteed income.
Over a third of the booths at a job fair in northern Beijing on Saturday were taken up by insurance companies hoping to hire new sales representatives, with company staff trawling the premises for promising recruits.
"For insurance representatives, we can always expand our teams, so there is no limit on how many we recruit," said Yang, an insurance salesperson in her 40s.
After waves of layoffs in other industries like education, "relatively more talent is pouring into this market", she added.
Recruiters at Saturday's fair showed AFP bank records proving that some teammates had made over a million yuan ($137,300) in half a year, promising limitless wealth from the commission-based jobs.
© Agence France-Presse
Related Articles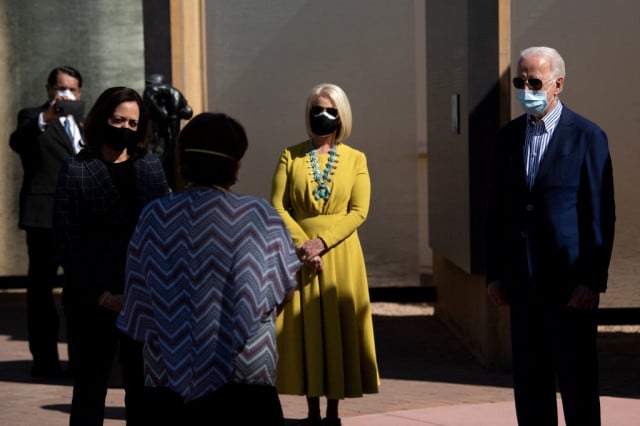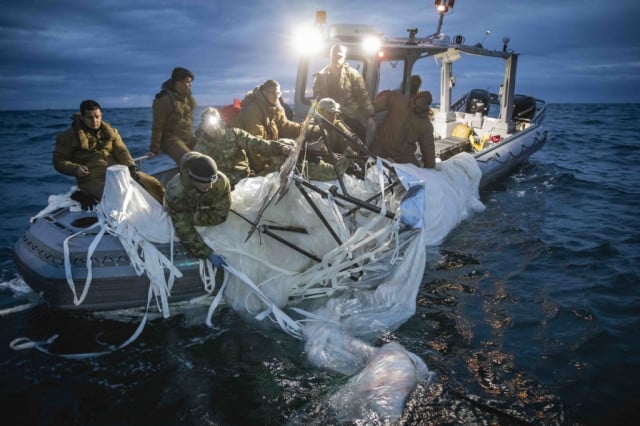 February 11, 2023 11:31 AM