China Top Buyer of Cambodian Fresh Bananas: Official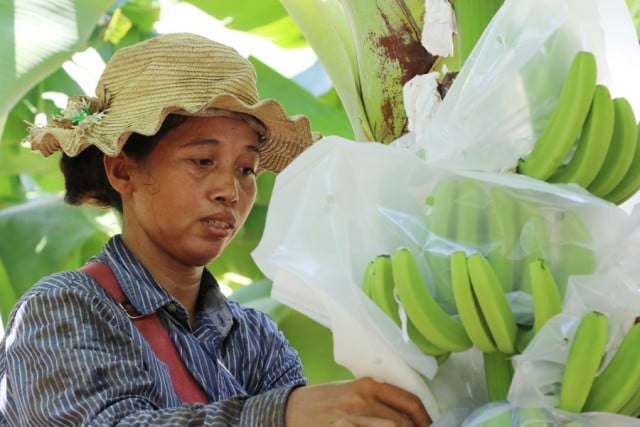 PHNOM PENH - China is the largest buyer of Cambodian fresh bananas, purchasing more than 93 percent of Cambodian bananas, a senior Cambodian official said on Tuesday.
Im Rachna, undersecretary of state and spokeswoman for the Ministry of Agriculture, Forestry and Fisheries, said the kingdom exported 95,028 tons of fresh bananas in the first quarter of 2023, of which 88,947 tons or 93.6 percent went to the Chinese market.
"China is a huge market for our Cambodian potential agricultural products, not only for fresh bananas, but also for milled rice, cassava, mangoes, and longans," she told Xinhua.
"The export of bananas and other agricultural products to China has importantly contributed to the development of Cambodian agriculture and brought a lot of benefits to Cambodian people, particularly farmers," Rachna said.
Cambodia's banana exports have seen a substantial rise since 2019 after China allowed the Southeast Asian country to export fresh bananas directly to its market.
The Cambodian Ministry of Commerce's undersecretary of state and spokesman Penn Sovicheat said the kingdom is pleased to provide high-quality agricultural produce such as milled rice, bananas, mangoes and longans to China.
"We hope that more Cambodian potential agricultural products such as durians and bird's nest will be able to export to the Chinese market in the near future," he told Xinhua.
Related Articles
February 21, 2022 6:19 PM