Chinese Nationals Arrested for Illegal Online Gambling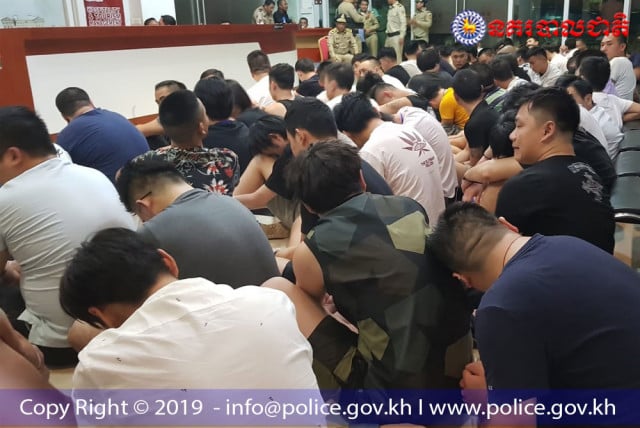 Phoung Vantha
September 10, 2019 7:22 AM
The Cambodian police Monday arrested 105 Chinese nationals suspected of running an illegal online gambling in Phnom Penh's Sek Sok district.

Among those arrested, 10 were women, said Lieutenant Chea Chetra, director of Investigation and Implementation of Procedure for the Phnom Penh Police.
Those Chinese nationals were living in the country illegally and running online gambling at the Suntown trade building in Sen Sok district's Ou Baek K'am commune, he said.
The police officers seized 191 mobile phones, 95 computer monitors, four laptop computers, two iPad tablets, two cameras, 80 cases, 47 passports and one car.
Chetra added that the suspects have been turned over to the General Department of Immigration for further investigation in accordance with the law.
​
Related Articles
September 1, 2023 10:52 AM