COP26: What Are the Stakes for Cambodia?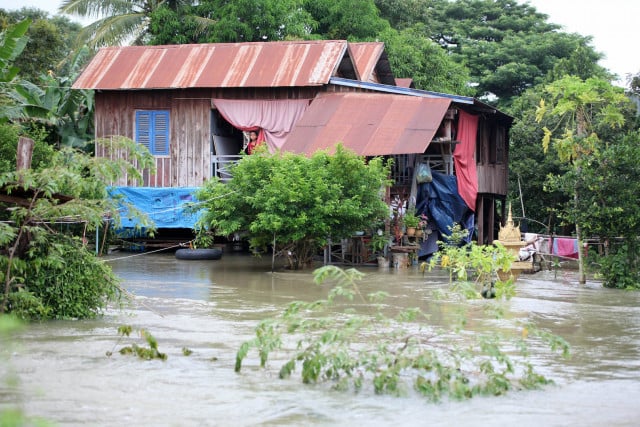 Climate talks offer carbon trade chances

At the end of October, Environment Minister Say Samal and government VIPs will travel to Glasgow where the UK is hosting the United Nations Climate Conference known as COP26. Pandemic era travel to Scotland during the country's coldest and wettest time of the year is no pleasure trip, so what warrants the trouble?
The future of our planet.
COP brings together governments, civil society, businesses and citizens from around the globe in a drive for action towards the goals of the Paris Agreement on Climate Change, a 2015 treaty that aims to avoid dangerous climate change by limiting global warming to well below 2°C above pre-industrial levels and "pursuing efforts" to limit it to 1.5°C.
Limiting global warming means drastically reducing the emission of greenhouse gases such as carbon dioxide and methane, which arise from basic economic activities such as electricity and food production.
The world is well off-track towards the Paris goals. In August, the International Panel on Climate Change, the UN body that assesses the science on climate change, issued a report which was bleaker than ever. Climate change is here, it's intensifying, and it's caused by humans. UN Chief Antonio Guterres labelled it "code red for humanity". The Earth has already warmed by 1.2°C. Extreme weather events, such as floods and droughts, are becoming more frequent.
Cambodia has had to endure its share of these events in recent years. It ranks among the countries most vulnerable to climate change. In 2020, severe flooding killed dozens and displaced tens of thousands. In 2019, droughts led to severe power shortages during the dry season. The Ministry of Environment projects that climate change, if unchecked, could reduce absolute GDP growth with almost 10% by 2050.
To avoid the worst of climate change, the world needs to halve emissions over the next decade and reach net zero carbon emissions by 2050. Reaching "net zero" involves reducing emissions by switching to cleaner technologies such as renewable energy and electric vehicles, then absorbing remaining emissions, for example by growing the world's forest cover.
This is technically complex but ultimately feasible. The real difficulty is political. Keeping fossil fuels in the ground and trees upright means trading short-term local commercial interests, for example selling timber, against the long-term interest of humanity. It's weighing the safety of future generations against the whims of today's voters, who may not be keen on strong environmental regulations. Achieving net zero requires tough decisions and true leadership.
COP organizers are calling upon all the parties to come forward with 2030 emission reduction targets that align with reaching net zero emissions by the middle of the century. The world's biggest polluters, China and the US, have set targets to reach domestic carbon neutrality by 2060 and 2050 respectively. Whether other polluters do the same, and whether anyone actually implements these plans, will dramatically affect lives and livelihoods in Cambodia and across the globe.
Other than seeing the world's major polluters ramp up ambition, what is at stake for Cambodia at COP? Its own plans. At the time of writing, Cambodia is wrapping up a carbon neutrality strategy. That entails difficult decisions, for example on the ambitions for preserving the country's forests and plans for gas exploitation.
This exercise is laudable, and the Global Green Growth Institute is proud to support it. However, it requires some context. China is responsible for 26% of current global greenhouse gas emissions. The United States come in at 13%, the European Union at 8%. Cambodia is responsible for 0.02% (WRI, 2018).
Cambodia's carbon neutrality strategy is important, as we aim to avoid the developing countries of today becoming the polluters of tomorrow. Still, the national shares of emissions explain why poorer countries expect support from rich countries in reducing emissions and adapting to climate change. Twelve years and many COPs ago, developed countries committed to providing 100 billion USD annually in climate finance. According to the OECD, a club of mostly rich countries, they deliver around 80 billion.
Yet, disagreements about what counts as climate finance persist, and only 20% of climate finance goes to "adaptation", which is supporting countries in coping with the effects of climate change. Mobilizing more finance and seeking compensation for loss and damage suffered from climate change is one of the key objectives for the group of Least Developed Countries to which Cambodia belongs.
Next is scaling up carbon markets. In a carbon trade, one party reduces carbon emissions and another party buys the emission reduction credits. The latter transfers money to the first and in exchange, it can count the emission reduction towards its own targets. For example, Disney has committed to zero emissions by 2030 but it recognizes that it might be impossible to reduce emissions all the way to zero by that date. If it does not succeed, it can buy credits in Cambodia to offset the carbon it still spews into the air.
Similarly, Sweden has committed to net zero emissions by 2045. COP26 is meant to agree on the final rules for carbon trading between countries, so that countries like Sweden can achieve their targets by financing additional emission reductions in other countries. The Ministry of Environment has been working with Sweden and GGGI to prepare for the first trades under the Paris Agreement.
As such, Cambodia may be one of the first countries in the world to pilot carbon trading under the Paris Agreement. This will create a vast new source of finance to incentivize emission reductions. The Prime Minister has already flagged its importance for Cambodia. We saw that climate finance is limited. Carbon finance, on the contrary, has no limits: keep reducing emissions and you can keep trading credits.
This illustrates a shift in the political discourse on climate change in Cambodia. To quote the Prime Minister "Dealing effectively with the problems caused by climate change will contribute significantly to sustainable and inclusive socio-economic development in the future."
Increasingly, climate commitments are not approached as a burden, but as an opportunity. A chance to leverage Cambodia's position as a small emitter to trade carbon credits. A chance to boost the recovery of the tourism sector through green projects like the introduction of electric buses in Siem Reap being pushed by the Ministry of Public Works and Transport. A chance to re-think costly power generation plans. Early October, the government announced it would discontinue the development of additional coal-fired power projects. Setting targets is easy. What we're seeing of late in Cambodia, is action.
In the battle for our climate, this country is not the culprit. At the same time, Cambodia is refusing to be a victim.
Karolien Casaer-Diez is country representative for Cambodia at the Global Green Growth Institute.
Related Articles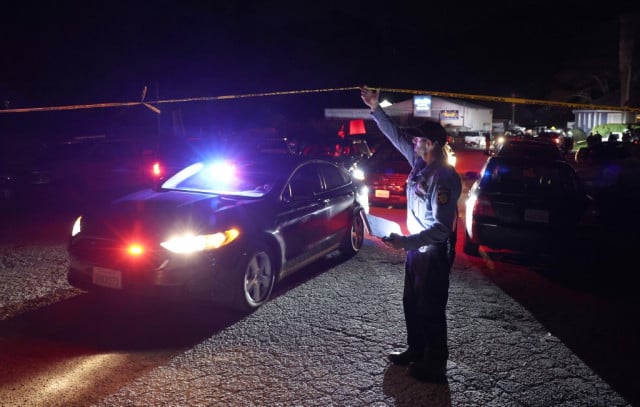 January 24, 2023 11:05 AM