How to Make Nhoam Svay Trei Cha'eur/ Mango Salad with Smoked Fish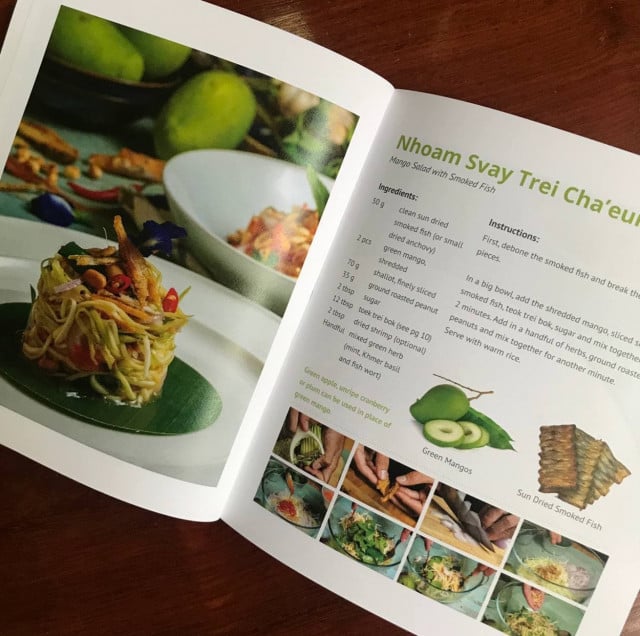 Cambodianess
May 30, 2021 10:46 AM
The Ministry of Foreign Affairs and International Cooperation has released a cookbook "The Taste of ANGKOR" to boost the economy and help diplomats bring Khmer culture to the world. The book sets out 38 dishes and recipes, including desserts, side dishes, and meals.

The cookbook was unveiled at the inauguration of "the Implementation of Economic Diplomatic Strategy 2021-2023".

From now on, Cambodian diplomats will have to add Khmer foods to their programs and their missions abroad, in addition to existing programs such as promoting agricultural products, tourism, investment policy, and commercial activities.

The cook was dubbed "The Taste of ANGKOR", serve as a lesson for Cambodian envoys to promote Khmer culture on international forums.

In contributing to the promotion of Khmer Food, Cambodianess has the honour to introduce Nhoam Svay Trei Cha'eur/ Mango Salad with Smoked Fish.

Ingredients: 50g clean sun-dried smoked fish (or small dried anchovy); 2pcs of green mango, shredded; 70g of shallot, finely sliced; 35g of ground roasted peanut; 2tbsp of sugar; 12 tbsp of toek trei bok; 2tbsp of dried shrimp (optional) and handful mixed green herb (mint, Khmer basil and fish wort)

Green apple, unripe cranberry or plum can be used in place of green mango.

Instructions: First, debone the smoked fish and break the meat into small pieces.

In a big bowl, add the shredded mango, sliced shallot, smoked fish, teok trei bok, sugar and mix together for. 2 minutes. Add in a handful of herbs, ground roasted peanuts and mix together for another minute. Serve with warm rice.
Related Articles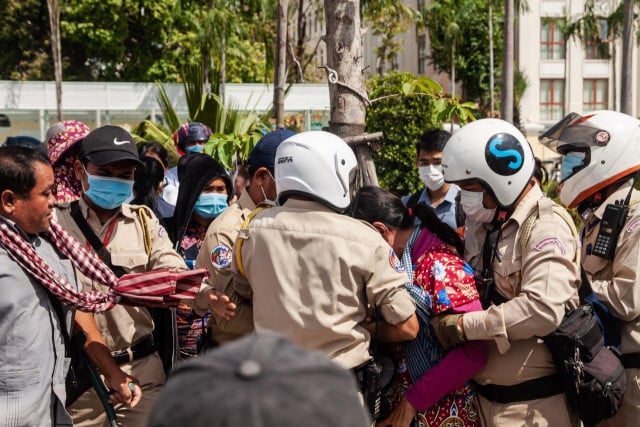 October 26, 2020 10:01 AM