Crime Gang Citizen Links 'Individual Business'
September 15, 2023 3:02 PM
PHNOM PENH – The General Department of Identification (GDI) has described as "individual business" the recent arrest of foreigners with Cambodian citizenship accused of involvement in money laundering in Singapore.

Su Baolin, 41, was one of two men allegedly involved in a S$1.8 billion money laundering case in Singapore who were denied bail on Sept. 6 after a judge found them to be flight risks. The case includes 10 suspects in total, nine of whom have been given Cambodian citizenship, according to Radio Free Asia.

Authorities in the United Kingdom also have an interest in the case. RFA has reported that gang members have ties to prime London real estate worth more than $56 million.

The GDI said foreigners who have acquired Cambodian citizenship and have committed crimes, whether domestically or internationally, are liable under the laws of each respective nation.

"The aforementioned issue is a personal issue and has frequently been brought on by foreigners in some other nations," GDI said.

According to the Cambodian Law on Nationality, naturalization — the process of conferring Cambodian nationality — is carried out without racial discrimination after a thorough examination and evaluation in accordance with the principles and procedures of applicable law, including an assessment of behavior and record of criminal conduct, GDI said.

However, legal expert Vorn Chan Lout said that GDI's public relations announcements alone were insufficient because the case will have a big effect on Cambodia on the international stage and how FDI investors see the country.

Due to a lack of transparency and a tenuous sense of the rule of law, the current practice of awarding citizenship to foreigners raised severe concerns for the future of Cambodia.

"Giving citizenship is big. If the authority doesn't follow the law, it can affect the nation's values and honour, as they help to encourage the criminal to use the money to buy nationality," he said.

Authorities need to investigate how those people got citizenship.

Ministry of Foreign Affairs and International Cooperation spokesperson An Sokhoeun said on Aug. 18 that the Cambodian Embassy in Singapore was working with the authorities to verify information about the case.

The 10, including Chinese, Cypriot, Ni-Vanuatu and Turkish nationals, were aged from 31 to 44 and were detained by Singapore police on suspicion of involvement in forgery and money laundering.

Su Baolin and fellow Cambodian citizens Su Wenqiang and Chen Qingyuan were charged with using a forged document, one count of money laundering and money laundering respectively.

Su Baolin, a Chinese national, was naturalized by the Cambodian government in 2019, Su Wenqiang was naturalized in 2019, while Chen Qingyuan was granted citizenship in 2018.

Singapore says Su Baolin, 41, and Su Wenqiang, 31, were found with passports believed to be issued by China. Chen Qingyuan, 33, had passports believed to be issued by China and the Dominican Republic.

In a separate case, the Bangkok Post has reported the arrest of a Cambodia-linked Chinese businessman who is the subject of an international arrest warrant for allegedly running an illegal online casino.

She Zhijiang, 40, has been on the run from Chinese authorities since 2012, according to Chinese media.

Reports say he has had big projects and gaming ventures in Cambodia and Myanmar, as well as a lottery venture in the Philippines.
Related Articles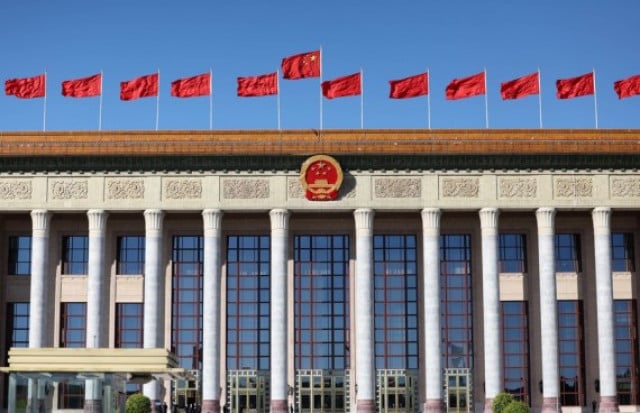 October 25, 2022 12:01 PM
September 7, 2020 2:07 AM