Death toll hits 17 in Sihanoukville building collapse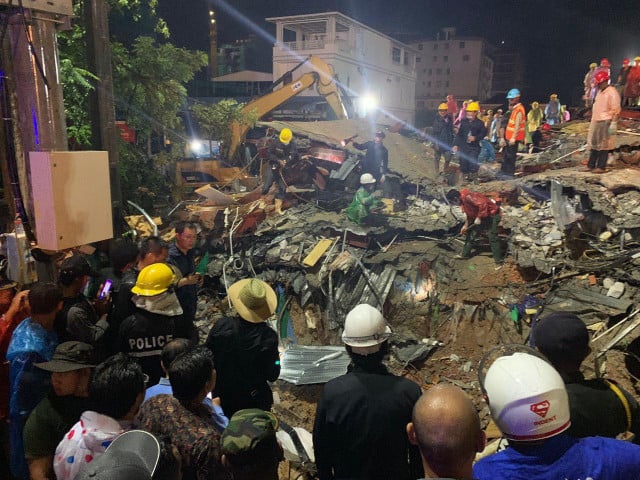 Thmey Thmey
June 23, 2019 2:17 AM
Between 50 and 60 people believed to be sleeping in unauthorized Chinese building when it fell

PHNOM PENH — The death toll in a building collapse in Sihanoukville rose to 17 on Sunday as rescue efforts continued, a working group said.
Twenty-four people were also injured when the unauthorized seven-story Chinese building collapsed at around 4 a.m. on Saturday.
Rescue efforts were ongoing Sunday amid fears that many remain trapped under the construction debris.
More than 1,000 people have been involved in rescue operations. According to Information Minister Khieu Kanharith, around 200 Chinese workers from local Chinese companies joined the operation in response to a request from provincial authorities.
Authorities believe between 50 and 60 people were sleeping in the building in Commune 4 when it fell.
Prime Minister Hun Sen, attending an ASEAN Summit in Bangkok, expressed condolences to families of victims on Saturday and announced an assistance package.
"On behalf of the Royal Government, I decided to use the national budget to donate $10,000 to the families of each deceased," he said in a Facebook post.
"For the injured, each will receive free treatment at public hospitals and a donation of $1,250."
Related Articles