Do You Want to Launch your Own Business?
Just Do It!

Interview with Sebastien Gertgen, founder and CEO of AMBOH espadrilles
Conducted on Feb. 12 by business journalist Alain Gascuel

Why did you choose to live in Cambodia?

My father has been coming to Cambodia since 2000, and my brother has been working in Cambodia since 2007. But the main reason was my wish to live abroad…to set up my own business. I have been in Cambodia since 2013.

Why choose to make espadrilles, that is, sandals with braided-cord soles?

It may seem strange to make European-style espadrilles in Cambodia. The idea came out of my own experience. Wearing tongs [flip-flops] does hurt the toes, tongs are not tightly fixed on the feet, they slip, and so on….With espadrilles, you can walk on any kind of soil, on rocks, on sand…And also, espadrilles give you for sure more standing: They can look sober, or very colorful, attractive!

How did you start your firm Amboh?

I started to work four years ago on the first floor of a very ordinary house, on a small street, in the center of Phnom Penh, without borrowing money from a bank, without any sponsor, with my own means. I did not have to buy expansive machinery: In this field, everything is made by hand. The firm's growth has been self-financed. We now have a shop of 30 square meters and a workshop of 90 square meters. We are nine people in the business: six in the workroom, three in the shop and for management.

What are the reasons for this success?

I would say a mix of several elements: a good, special idea to start with, well managed, a lot of work, some good luck and great deal of determination.

Who designs your espadrilles?

With my colleague Lola Guillen: We do the design together. We go to markets to find and select new fabrics. And we ask our community, on Facebook, for opinion.
Our fabrics come from all over Cambodia such as Ratanakkiri Province, Takeo Province…We always buy through intermediaries. They make the transactions easier, and also we like to be their partners, to help them. Usually, we let the craftsmen create, imagine the decorations themselves, without imposing a style: They know their own field very well!

Do you have any production professional secret?

No secret! Our espadrilles are the result of hands-on knowledge coming from both Cambodia and France. They are entirely made in our workshop so that we can produce in an ethical way, in a fair way, and thus maintain good relations among members of the team as well as between the team and the Amboh brand.
The soles, made of jute, are made in Guangdong province in China; I go there two or three times a year to maintain good human relations. We have recently ordered 600 pairs of soles. As for the assembling in the workshop, I was lucky to meet, thanks to PSE [the NGO Pour un Sourire d'Enfant], a very skillful Cambodian with much experience in sewing techniques and in the creation of patterns.

Do you sell at other locations? And how do you find your customers?

Our range of espadrilles are available in some shops, in some hotels in Cambodia. But also important are the other means of communication such as the social media on the internet, word of mouth for people living in Cambodia, pop-up shops, printed guides for tourists and visitors, sites on the internet and so on.
Our customers are, for the time being: 50 percent or so Cambodians with this percentage growing, 40 percent foreigners living in Cambodia, and then tourists. We also are starting to export to Switzerland, France and so on.
What are your plans?

To keep on growing, to keep on delivering.

What would you say to young people who want to launch their own businesses?

You can find in Cambodia a lot of opportunities. There is a great deal of room for courageous people who want to create! Based on my own experience, you don't always need a large amount of money to start something or a lot of experience, but you need a good idea. You must be able to adapt to circumstances. And you must have a strong will in the long run. Then I would say: It is up to you to decide.

My advice is very simple: You want to start something in business? Go ahead and do it!


Related Articles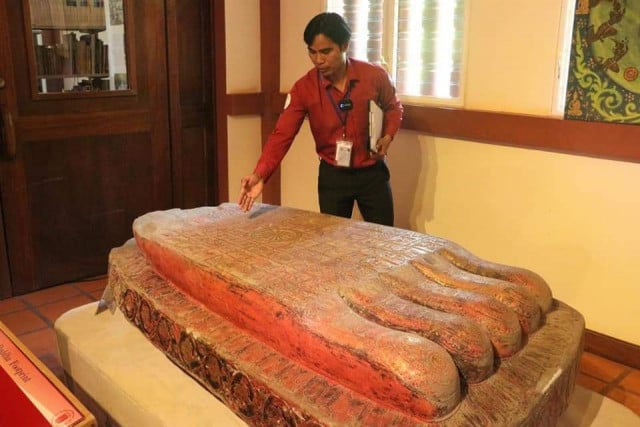 February 22, 2023 9:52 PM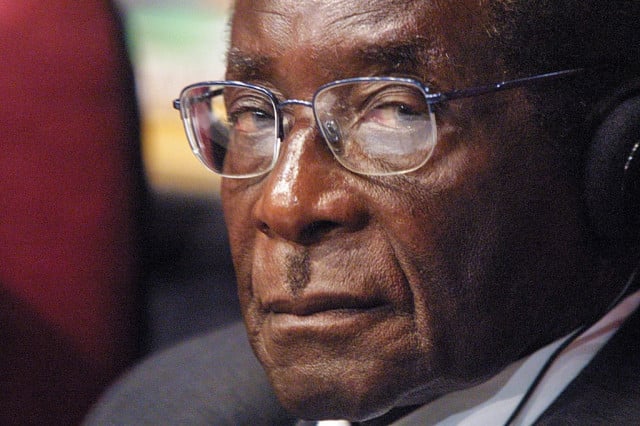 September 7, 2019 8:30 AM