Economic Growth Expected to Slow Down till the End of the Year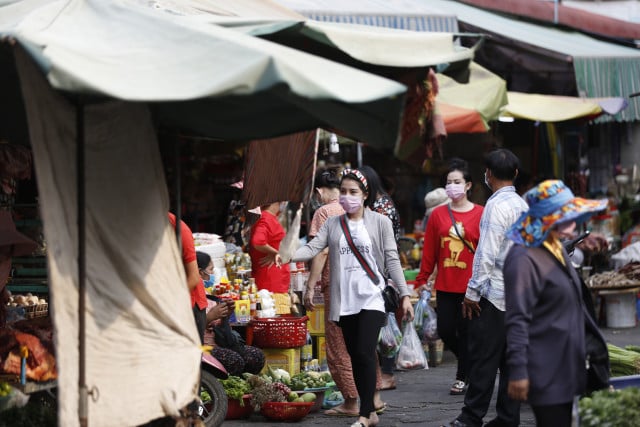 Jazmyn Himel
April 3, 2020 8:57 AM
The Asian Development Bank anticipates recovery only in 2021
PHNOM PENH—The Asian Development Bank (ADB) Friday (April 3) painted a grim picture of Cambodia's economic prospects for this year, anticipating its economic growth to slow down to 2.3 percent and this, the ADB stressed, "as a direct result of the COVID-19 outbreak."
In its "Asean Development Outlook 2020" released Friday, the ADB expects growth to rise to 5.7 percent. But this will only take place, ADB Country Director Sunniya Durrani-Jamal said in a press release, "assuming that the pandemic ends and economic activity normalizes."
In its outlook 2020, the ADB notes that the pandemic will "hit services hard by reducing foreign visitor arrivals and is expected to affect construction and manufacturing through supply chain disruption and reduced demand."
Moreover, industry growth is expected to slow down to 6.5 percent this year partly due to the European Union's suspension of its Everything But Arms trade scheme with Cambodia, which is due to take effect in August.
In recent years, construction, garment exports, footwear and travel goods have been the main drivers behind Cambodia's steady growth. Between 1998 and 2018, the country sustained an average growth rate of 8 percent, according to the World Bank. It is only last year that growth slowed down to 7.1 percent.
Regarding the current situation, Cambodia's central bank is, the ADB said in its outlook report, "taking several measures to increase liquidity in the local market and support businesses as they struggle under the effects of COVID-19."
Preventing the spread of the coronavirus remains crucial, Durrani-Jamal said in the release. The government's focus should be on COVID-19 containment without which recovery of the tourism and services sectors will be difficult, she said.
As of Friday (April 3), the number of COVID-19 cases in the country had reached 114.


Related Articles