Ecotourism Gives Ethic Community New Hope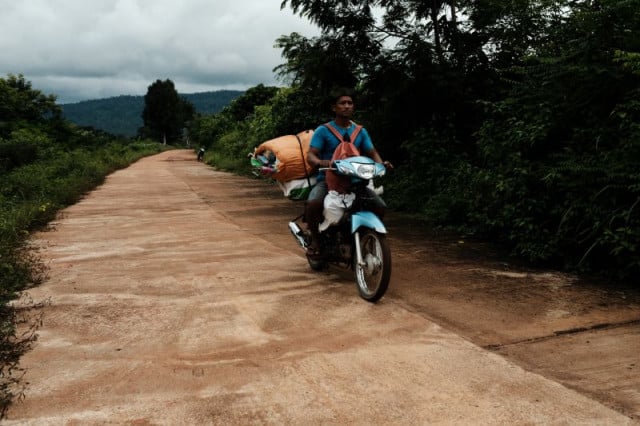 PHNOM PENH– In just six years, the Chorong indigenous community in the Stung Areng area of Koh Kong province has been transformed.
Ecotourism has turned a struggling community into one with higher incomes, an upgraded road and new school and health services.
Chey Jing, a resident and a tour guide in Thmar Bang district, has seen the difference first-hand.
He used to do traditional farming. Some communities were also engaged in logging but now they have stopped and are also working as guides.
The Stung Areng area in Thmor Bang district has a population of about 1,700, made up of around 470 families. It covers the communes of Thmor Daun Pov, Chumnab and Pralay.
"If we talk about education before, there was no support for students to get a chance to study in Phnom Penh," Jing said.
"Now we have one or two a year who go after they finish grade 12. Also now there is a secondary school at at Thmordoun Pov while other villages have a primary school."
Two communities are involved in ecotourism at Areng. The first is under the control of the Wildlife Alliance and has a budget to support students.


Photo provided

School fees, accommodation costs and some expenses are shared with families, with the Wildlife Alliance NGO paying about 70 percent.
The second, Chorng, community does not yet have a budget to support students.
"Before there was no health center but now we have one at every village," Jing said. "We have financial support from the Wildlife Alliance from tourism."
Jing believes that ecotourism has helped with infrastructure development in his community.
"I think it might be related because there was no road previously but when it became a tourist destination there was a road around 2017 or 2018."
Hing Pov, 39, lives in Chrak Russey village. He is preparing a tour package for visitors to Areng. He said his community's eco-tourism focused on providing tour guides, food and camping. Previously local people made a living from farming and rubber from the forest.
Ecotourism gave his family and community a stable income rather than one heavily dependent on the forest.
Chey Jing said a career in ecotourism is less tiring than his previous career and he gets around $100-200 a month. Previously he made $50-75 and he had to go into the forest for about 10 days.


Photo provided

"Before, when I didn't work as a tour guide, I could earn about 200,000 to 300,000 riel in the rainy seasons," he said.
"I love both careers but the previous career is very tiring. When we guide tourists we can walk for about two nights and three days. I get income similar to what I got when I went into the forest for about 10 or 20 days.
"It became harder after COVID-19 because there were fewer tourists but in general in a month I can lead three tours and get about 60,000 riel or 200,000 to 300,000 riel in total a month.
"If I get a chance to guide them to Khhorng Phrsa twice a month I get about $100-200. After we pay the community there about 300,000 riel."
The tourist activity at Areng includes boating at the river and climbing​​​ Morech Kangkeb Mountain. Other destinations can be reached by moto, including waterfall areas like Chhay Tapang and Chhay Young and the mountainous area Khnorng Phsar.
Eco-tourism services at Areng include tour guides for short destinations. Jing charges $15 for a short distance and $20 for a faraway place. For renting a tent he charges $10 a night and for food he charges $3 for each meal.


Photo provided
About 200 families are involved in eco-tourism in Jing's community, offering many benefits
"First, it reduces the careers that depend heavily on the forest," he said.
"Especially, it helps to provide a clean well, a school, a healthcare center, sending children to study in Phnom Penh and gives a career to a younger generation of tour guides."
Many villagers had joined as tour guides to get a better income than from their previous career.
"Being tour guides, we get an income every month even if tourists don't come every day. But for festival season holidays, we get a lot of income as there are lots of tourists. By talking about the forest they understand more about protecting them."
The guides charge the same rates for their services and contribute 20% of the income to the ecotourism community for finding guests.
Hing Pov said that when more tourists visit Areng, it helps maintain the forest.
He said "I think when a lot of tourists come to visit here, loggers were a bit worried in case some people came to investigate and it would affect the logging."
However, he said, "From what I see nowadays, illegal logging is not increasing. There is still some logging activity but a little bit ."
As Cambodia has many tourist destinations, including forests, mountains, temples, water, and the sea, people could benefit from ecotourism.
Hing Pov said this applied to places near mountain forests or waterfalls and locals could use the method his community did.
"I think we should communicate with people living in these areas. We can learn from each other. After we study the attraction of an area, we can provide the services.
Pov said the authorities were not happy at first about what he did but after he explained the income from tourism and the goal of tourists coming to take a picture and advertise about the area things had improved.


Photo provided
Chumnap commune chief Sok Voeun said ecotourism contributes to a better environment at Areng.
"When tourists come they have to promote the environment and keep it clean by keeping their waste," he said.
Khem Bunthong, managing director of Kandal Cardamom Mountain National Park, said, "The community sometimes provides information about land clearing or illegal logging.
"We have to communicate with each other. Where there is a crime and they go past it, they report it to us."
Related Articles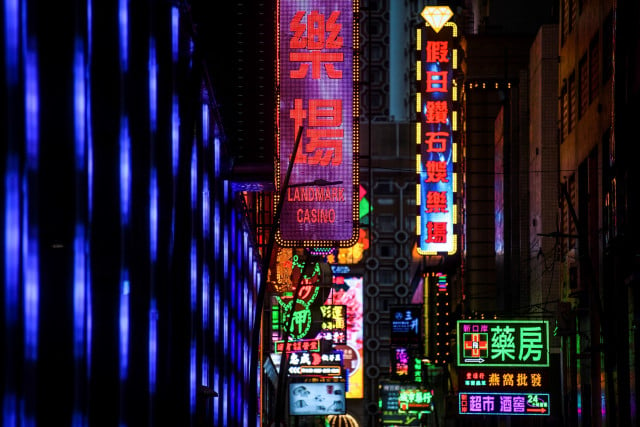 September 25, 2022 12:01 PM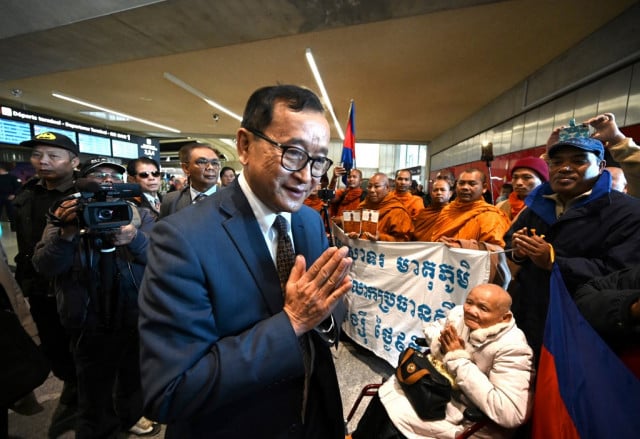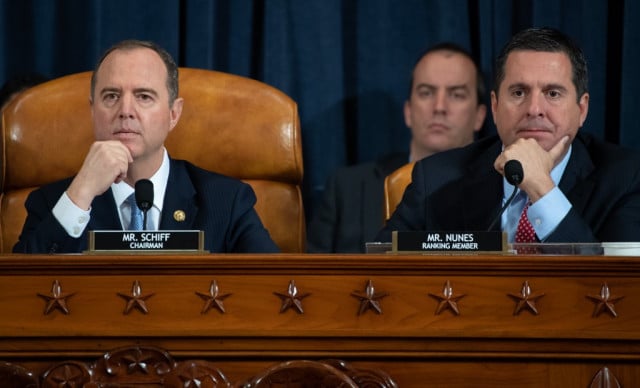 November 14, 2019 2:46 AM