Electric Tuk Tuk Sales Fail to Soar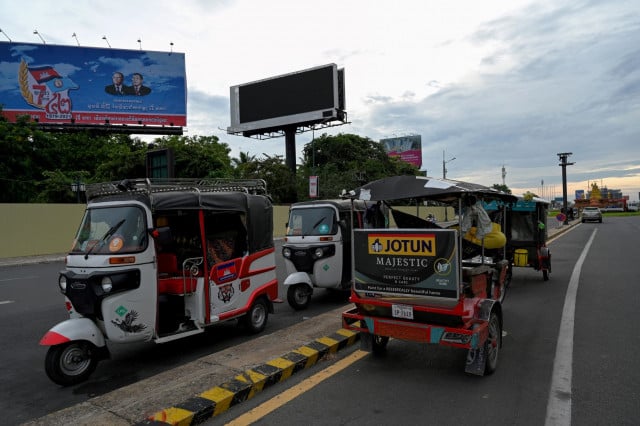 PHNOM PENH – Electric tuk tuks held great promise for Cambodia. They were emission-free for cities clogged with traffic and promised big savings from reduced running costs despite a higher initial price.
However, uptake has been slow. Most tuk tuks are the fuel-propelled Indian imports alongside a diminishing number of moto-drawn vehicles.
When the ONION T1, the first Cambodian electric tuk tuk, was launched on the market last February, the company Onion Mobility announces 300 vehicles as a start and predicted a huge and quick increase.
Almost a year later, the results are below expectations.
The subject of an electric or greener tuk tuk regularly comes up in the news because of the central question of sustainable transport.
Air pollution is a big problem in Cambodia. The country is the 48th most air polluted country in the world, even if the other Asian countries are globally more polluted, latest data shows.
Motorbikes are massively present in the country and responsible for its air pollution. Phnom Penh is estimated to have more than a million motorbikes and tuk-tuks.
This is why there is lot at stake on the ecological level with the arrival of the electric tuk-tuk. Generating power to charge an electric tuk tuk causes less than a third of the exhaust emissions of a regular tuk tuk.
However, used batteries of electric tuk-tuks are a polluting waste. A problem recognized by the United Nations Development Programme (UNDP), that actively tries to promote E-mobility in the country and advocate for sustainable waste management in the country.
"There is a need to put in place and implement policy measurements to manage the recycling and disposal of batteries" admits Alissar Chaker, the UNDP's resident representative in Cambodia.
In terms of economic issues, electric tuk-tuks represent a growing market. Global annual sales were estimated at $461 million in 2021 and projected to reach $843 million from now to 2031.
Onion Mobility is the only company in the Cambodian market but it expects this will change.
"We believe that electric vehicle-EV in general will be game-changing for Cambodia in the coming years, and we do expect the rise of competition," said the company's head of business development, Sreymom Phat.
At first sight, this new meaning of transport presents only benefits and improvements on the old tuk tuks. Maintenance costs are lower, it is eco-friendly, noise pollution is drastically diminished and it can be easier to drive.
So why do the old tuk tuks still dominate the streets?

"E-mobility is a new phenomenon that requires awareness raising, behavioral change and basic infrastructure," Chaker says.
"Barriers to e-mobility include the availability of charging stations, cost and reliability of the electrical supply, affordable technological solutions (for example, batteries) and technical expertise for maintenance."
The first obstacle is of course the price of almost $5,000, which is up to 10 times more than a second-hand fuel tuk-tuk. However, the price is offset by lower running and maintenance costs. Onion says the electric vehicles work out about 40 percent cheaper.
However, the initial cost puts off many investors and drivers, who prefer to buy a cheaper fuel tuk-tuk.
Another reason is that the classic tuk tuk is anchored in people's habits.
And finally, as for all electric vehicles, the main problem is the lack of infrastructure. Electric vehicles need charging stations.
Building these is Onion Mobility's priority, conscious that they are essential to its development.
"Our first year of operation we have built our own battery stations and partnered with a number of stations with private entities which provide enough supplies for our users. The expansion plan is being prioritized," Sreymom Phat said.
For example, for now those electric vehicles are viable only in the capital Phnom Penh, where most of the infrastructure is.
The UNDP says it and the government are developing stations across the country. Fast-charging stations for electric four-wheelers have been installed in Phnom Penh, Sihanoukville, Siem Reap city, and Battambang town and were becoming busy.
Related Articles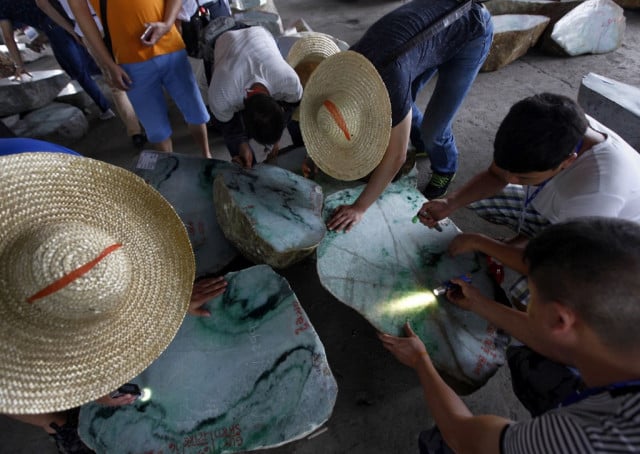 February 12, 2021 7:09 AM