Evictions Needed to Protect Angkor Value: APSARA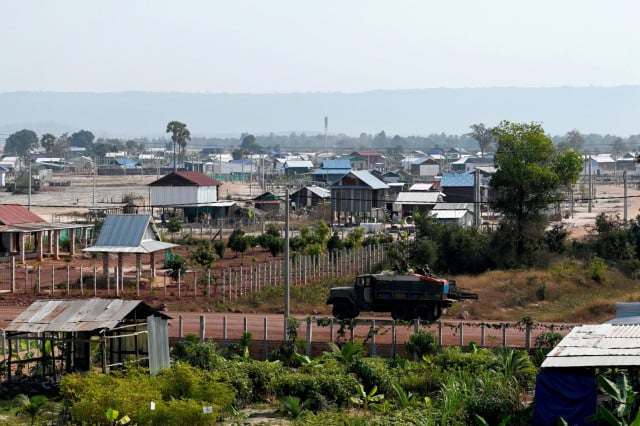 PHNOM PENH – The APSARA Authority has responded to an Amnesty International call for the World Heritage Committee to discuss what the rights body called mass forced evictions around Angkor Wat.
The committee's meeting started on Sept. 10 in the Saudi capital Riyadh and runs until Sept. 25.
Amnesty's deputy regional director of research Montse Ferrer said the committee "must not ignore the Cambodian government's ongoing removal of a reported 10,000 families from around the Angkor Wat temple that amounts to mass forced evictions in the name of conservation, as per our preliminary findings of our latest research."
She said the research showed that the state had provided no clarity as to who has a legally recognized right to stay.
"Many people who are being forced to leave have told us their families have lived at Angkor for generations in what they believe are traditional villages."
The APSARA Authority said the evictions were discussed by the ICC-Angkor in December last year and again in June. ICC-Angkor coordinates aid from countries and organisations to protect and develop the historic Angkor site.
The authority said it sent reports to the UNESCO World Heritage Center regularly.
As the working group to solve illegal construction and land issues in the Angkor area was established, the authority is in charge of managing and preventing illegal land occupation.
The authority said it had two zones, one and two, which were highly protected in the Angkor Archaeological Park and that both were state property.
The spreading of illegal constructions had reached an alarming level on the Outstanding Universal Value of the site, the authority said.
It said Amnesty had asked for an interview via Zoom on the resettlement of people to Run Ta Ek Natural Village.
The authority, however, asked the organization to conduct the interview in person to receive the information more efficiently. The authority did not receive an agreement from Amnesty.
The authority added that the resettlement began during the 6th mandate and was continuing. It was for people to have their own land, and social protection for 10 years on a development area with infrastructure, electricity, clean water, community schools, hospitals, markets, pagodas and a public service center within Banteay Srey district.
Meng Seavmey contributed to the story.
Related Articles