Fintech – a New Sector being Developed in Cambodia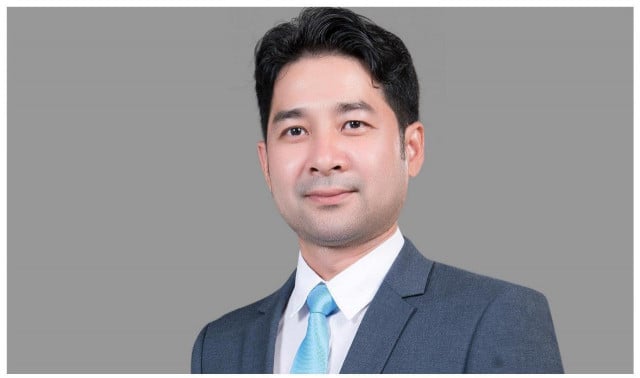 Leang Delux
August 4, 2019 5:35 AM
Thmey Thmey CEO Leang Delux interviews Ros Khemara, Fintech specialist for ADB-Mekong Business Initiative (MBI) Project, on the status of financial technology (fintech) startups in Cambodia and the challenges facing the sector.

Leang Delux: What is financial technology? And Why is Fintech necessary in supporting Cambodia's economy?
Ros Khemara: In short, financial technology refers to technology-based businesses that competes against, enables and collaborates with Financial Institutions. Fintech ranges from creating software to processes, that enables financial institutions to enhance their customer's experience and streamline their operations or by consumers to fulfil their financial needs (saving, investment and payments).
As we all know, financial sector is a cross-cutting sector; it serves every other sector. The more efficient financial services will help improve the competitiveness and efficiency of every other sector of the economy. We see the investment in fintech keep increasing at a fast pace during the last few years, and the Southeast Asian region now becomes a fintech hotspot due to its young-urban-digitally-savvy population, the favourable Infrastructure and environment including internet penetration and smartphone use.
Cambodia as part of the region needs to keep up and embrace fintech development if we want to stay competitive. With fintech, the unbanked population can benefit from formal financial services while SMEs can access to cheaper and flexible working capital financing that meets their needs. Payment and money transfer can be done digitally, instantly at a cheaper cost and in a more secure manner. And financial institutions can reduce their cost and manage risk better. These are just some examples of the benefits of fintech.

Leang Delux: Would you please describe the fintech community in Cambodia? And what are the challenges in fintech?

Ros Khemara: Fintech development in Cambodia is still young. We have seen the community growing at speed, especially in the last two years. We see some big institutional investment in fintech companies like Wing and PiPay; some banks and MFIs [ microfinance institutions] are also pouring investment into new technology to stay relevant in the market. And we can also see a good number of fintech startups, which try to disrupt and introduce new technology to the market.
The challenge is simple: market size and market adoption. The majority of businesses in Cambodia need a bit more time to adopt new technology in their daily operation.
Leang Delux: Do we have enough human capital in this sector? If not, in your opinion, how to address the situation?
Ros Khemara: We have some highly-qualified people in the sector. Two of our fintech startups were selected by Startupbootcamp Fintech Singapore to be in the top 10 fintech startups in Asia and this, for two consecutive years in 2016 and 2017.
So, we can say we have some really good talent out there, but whether this is enough, I would say we need more and more talent. In fact, not only in the fintech sector, but also in every other sector. I am not qualified to offer any solution, but I wish to see more encouragement for young people to go into software/IT engineering training programs.
A Cambodian monk uses a tablet to take pictures as he visits the Angkor Wat temple (Photo: AFP)


Leang Delux: During the past few years, Cambodia has shown support for start-up initiatives. Do you see this as an encouragement?
Ros Khemara: Yes, definitely. I just heard the word "startup" a few years back, but I am happy to see more and more resources being put into helping startups…by the government, the private sector and development partners. This support has been crucial in encouraging more startups and bringing out the good-quality ones.
Leang Delux: The Cambodian government, with support from the private sector and NGOs, also has put the focus on the growth and development of the digital economy: the industrial revolution 4.0. Would you comment on that?
Ros Khemara: I am a fan of new innovative technology either in the financial sector or any other sectors as technology helps improve productivity and process efficiency. We are a small country with limited resources but if we invest right in technology and digital revolution, I have no doubt that we can leapfrog in certain sectors and be able to compete [internationally].
Leang Delux: Do you have suggestions to share to help promote the fintech sector?
Ros Khemara: While startups and the private sector will continue to invest in digital technology, we cannot go without government support in order to speed up the development. There are areas where the private sector cannot do, but the government can, for example [in the area of] relevant regulations, tax incentives and support policy.
Governments in the region including Singapore, Thailand, and Vietnam are dedicating considerable effort and resource to build vibrant startups communities in their countries. And I am happy to see that we are more and more moving in the same direction.
Related Articles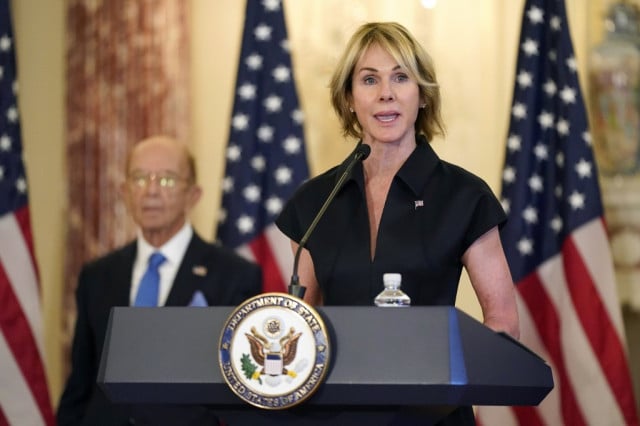 January 14, 2021 10:36 AM