Former Opposition Party Members Soon to Launch a Political Party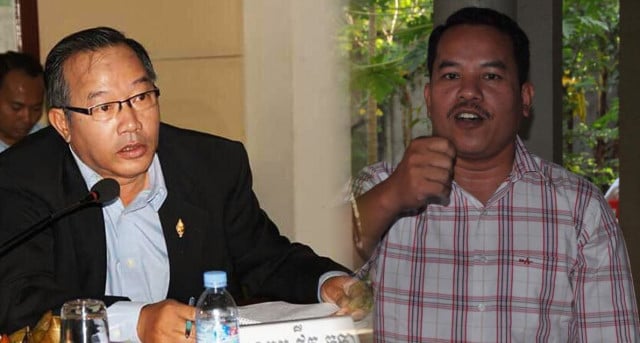 Phoung Vantha
December 13, 2019 2:55 PM
PHNOM PENH—A group of former opposition-party members announced Friday that they are about to form a political party to run against the ruling Cambodian People's Party.

"We are getting ready to form a new party similar to the previous opposition party for those who disagree with the leadership of the current ruling party," they said in a press release.
The party will include Chiv Kakada, Sim Sovannny, Kheuy Sineoun, Kong Kim Hak, Ann Pheara, Sok Nimol, Siev But and Chan Nin whose names appear on the press release.
The main goal of this new party is, Kim Hak said, "to regroup those working for democracy, to mend the fragmented links in this democracy group [divided due to] the current political situation."
The chairman and the structure of the party have been decided, but this cannot be disclosed at this point, he said Friday in interview.
Moreover, no final decision has been made regarding the name of the party: All this will be announced when it is formally launched, Kim Hak said.
All the people listed have, according to the release, obtained authorization to become active in politics—the National Assembly voted last year that former members of the opposition Cambodia National Rescue Party (CNRP) dissolved by the Supreme Court in 2017 can again get involved in politics if they obtain authorization from Prime Minister Hun Sen or Interior Minister Sar Kheng.
The new party members will soon submit a request for party registration at the Ministry of interior. No date for its launch has been set but it will take place before the next commune and national elections, Kim Hak said.
Chiv Kakada, one of the party founders listed in the release, said in interview Friday that this party was being launched at the initiative of the people mentioned and not at the urge of a powerful figure in the country. It is not new to have the public criticize people who launch a political party if they have the support of a powerful man, he said.
In the press release, the former opposition-party members said that the new party will serve as an intermediary to negotiate with the ruling party the freedom of former CNRP leader Kem Sokha— soon to go on trial for treason—to protect the interests of millions of workers, and to address the major problems affecting the country.
Two parties have so far been launched by former CNRP lawmakers: the Khmer Will Party created by Kong Monika and the Khmer Conservative Party created by Real Camerin.
Related Articles