Forum Offers Foreign Affairs Insight for Young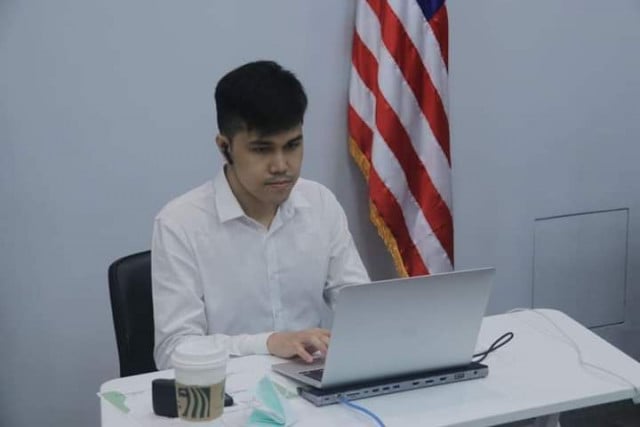 Site lets policymakers hear youth voices
PHNOM PENH – Youth engagement is crucial in raising public awareness on foreign affairs and diplomacy as Cambodia strengthens relationships with other countries.
Diplomacy, international relations and foreign affairs are often seen as topics for elites and top government officials who are involved with policy-making and international affairs.
However, young people can contribute in these areas by providing academic writings in the form of commentaries in which they can express their concerns about issues or what needs to be done to improve diplomacy through international relations (IRs) platforms they create themselves.
Sok Vy, a co-founder of The Thinker Cambodia, believes that the work and voices of young people will be taken into consideration by government policymakers.
The Thinker Cambodia is a commentary and analysis forum on foreign affairs with objective features on geopolitics, geo-economics and security.
The platform aims to promote understanding of foreign affairs in Cambodia through fresh and insightful perspectives from Cambodian youth and young scholars.
Their writings can also help to inform the public about foreign affairs issues and encourage more people to express their opinions of government policy, he said.
There were two important ways that young people can contribute to diplomacy and international relations. First, it can involve research and providing recommendations or writing an op-ed. Many magazines and platforms allow young people to publish their commentaries and op-eds.
Second, young people can help by taking part in seminars, webinars and workshops related to international relations, diplomacy and foreign affairs.
Young people's participation in these areas is increasing dramatically and has been encouraged, especially by think tanks and research institutions in Cambodia such as Future Forum, Konrad-Adenauer Stiftung Cambodia, Asian Vision Institute and many more.
"The participation of young people can also highlight debates on government policy and the involvement of citizens in foreign affairs, especially in a country with the majority of the young population like Cambodia," Vy said.
As an international relations student at the Royal University of Phnom Penh, Vy told Cambodianess he has been writing commentaries, op-eds and articles related to IRs and foreign affairs.


Sok Vy, a co-founder of The Thinker Cambodia, believes that the work and voices of young people will be taken into consideration by government policymakers.

He saw himself and other young people engaging and taking part in the policy-making processes. This experience would be an asset for them in the future.
"The Thinker platform can contribute to Cambodian society young people to express their ideas and perspective on issues of concern.
"It encourages debate on government foreign policy and encourages young people and students to be more attentive to government decision-making, particularly on foreign affairs," he said.
The platform also provides information about international relations, diplomacy and foreign affairs. Currently, many platforms in Cambodia provide information and ideas about these areas. However, The Thinker provides analytical articles in the Khmer language.
Asked how youth voices are heard by the public and government through The Thinker platform, he said the public and young people can publish opinion pieces on the website by submitting them by email.
"We have got at least around five hundred readers of each article. The number of readers on our website indicates how far our voice has reached to the public," he said.
The Thinker Talk invites experts, researchers and policymakers to be guest speakers and participation is free.
Heng Hulratha, 23, co-founder of the IR's TALK said young people who are particularly interested in international relations usually engage in such platforms through think tanks, governmental organizations and study clubs.
Often their voices are heard through social media since it captures a big audience and a lot of attention, therefore, their ideas, thoughts, and views are often heard and taken into consideration.
Others may take part in extracurricular activities such as Model United Nations and Model ASEAN Meeting to show their ability in public speaking and writing in their fields of interest.
He said young people are considered to be the backbones of the country. Their voices, thoughts and views are often needed as part of decision-making.
In this respect, they can contribute or engage in institutions where they can make a positive change.
"As a student of international relations, I can see myself contributing to my fellow students and like-minded people in the field by participating in discussions through public lectures, seminars, group discussions and written articles," he said.
Ratha told Cambodianess that IR's TALK was created to expand, assist and inform students and the public about the broad fields of international relations and key issues in modern society.
"Of course, it is still a long journey ahead of us. For our voices to be heard, we must first be recognized as a valid and trusted platform. As of now, we are a group of like-minded students who share the same vision of empowering young people and the public who are interested in this field," he said.
Deth Sok Udom, associate professor of international relations at Paragon International University, said young people contribute to diplomacy and international relations directly and indirectly.
The most direct contribution would be to study an international relations major and pursue a career in international affairs in the government or with NGOs and international organizations.
But for most young people, the least they can do is to become informed citizens by reading legitimate international news and analyses so that they can form perspectives and voice informed opinions on foreign affairs.
"It is encouraging to see a number of youth initiatives on social media that promote content on international affairs topics," Udom said.
"Among young people, pages like The SEED with skillful graphic design and quality writing have attracted quite a good number of readers.
"We need to ensure the sustainability of such pages and initiatives to make a long-term impact," Udom said.
He told Cambodianess that these youth-created platforms are useful in that they serve as a forum for young people to interact and exchange views on international relations topics.
"It is a useful platform for sharing reading materials and relevant news to the rest of the group and followers of their platforms – although they have to be mindful of copyright restrictions when sharing e-books on their platforms," he said.
"That said, they could be better served if there were more interactive features, for example polling of opinions, more video content and organized debates."
There seemed to be a more visible interest in the last five years among the youth in acquiring knowledge of foreign affairs.
Hopefully, this included reading more books recently published by such organizations as KAS Cambodia, the Future Forum and AVI.
"We also have witnessed a growing number of young Cambodian graduates publishing book chapters. That's a good start," he said.
He would encourage them to read as much as possible, not only international relations articles and news but also world history.
They must have a solid understanding of global historical developments for them to make sense of the contemporary world. And reading more – about sociology, business, psychology and philosophy – opens up their minds and helps them to understand the complexities of the world.
Related Articles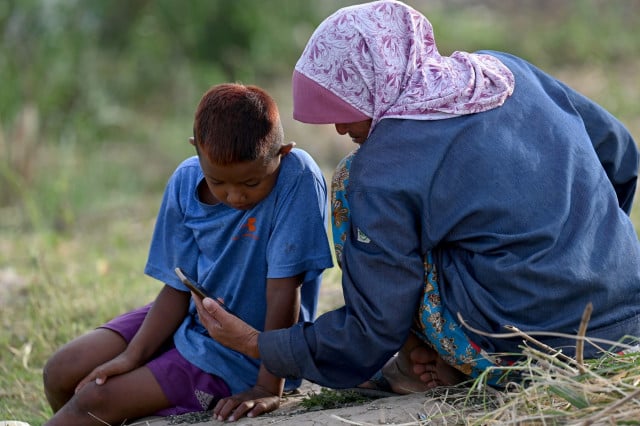 January 26, 2023 11:59 AM