From Poverty to Scholarship: One Woman's Journey to an Australian University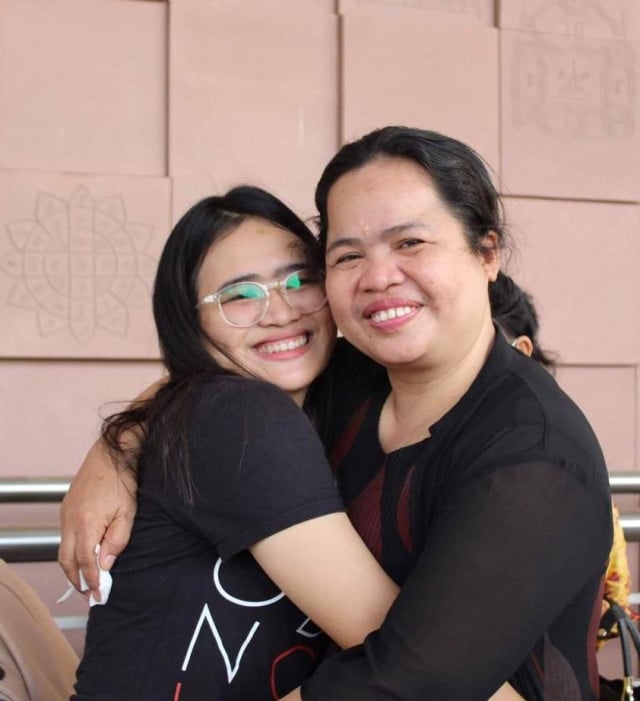 Ngay Nai
September 9, 2020 3:12 AM
With the help of Cambodian Children's Fund, Som Vannita has risen from a dumpsite in Phnom Penh to the University of Melbourne.
PHNOM PENH--Studying abroad might be a dream for many young Cambodians and not everyone can make this dream a reality, but one young woman from an underprivileged family in Phnom Penh has made her way to a world-class university in Australia.
Growing up in an impoverished family in a low-income community in in Stung Meanchey District, Phnom Penh, 20-year-old Som Vannita won praise for her determination to overcome both financial and social hardships to fulfill her dream of studying abroad.
Speaking with Cambodianess, Vannita recalled that her family encountered a range of difficulties when she was young and she had not even dared to dream of attaining a higher education, let alone studying abroad. She had expected to forgo a university education so as to avoid burdening her family with the financial consequences.
"Back then, my parents could earn around three dollars a day—a very small amount which hardly met the enormous demands of my family," she explained. "I would say it was the hardest time in my life, to see my parents work that hard while I could do nothing to help them."
She went on to explain how her family's fate was later changed with the support from local NGO, Cambodian Children's Fund (CCF)—an organization which works with and to support young people particularly children in Stung Meanchey dumpsite.


The organization, she said, provided her with the various levels of support, ranging from school tuition to other basic needs. She went on to say the generous support from the organization has emboldened her to study hard to create her own future.
"Instead of giving up on my dream, I have been working so hard since I was in primary school, because deep down I know I cannot choose where I was born, but I possibly can set myself to where I want to go in the future," Vannita said, adding that she always holds a Khmer old saying in mind: "If we work hard, we will get what we strive for."
All the sacrifices, commitments and hard work Vannita has made have paid off as she was awarded a scholarship to study in Australia. Currently, she is a first-year​​​ student majoring in Economic and Digital Marketing at Trinity College, University of Melbourne.
"I am so excited that I could have this kind of opportunity," explained Vannita. "Since being a girl raised in a poor family in a city slum, it is sometimes difficult to have a dream in getting a higher education, especially to earn a degree abroad."
The founder of Cambodian Children's Fund (CCF), Scott Neeson, said among the first group of 200 children whom he has helped out of the Stung Meanchey garbage dump in 2004, around 134 have gone to university. Most importantly, he continued, five of them—three women, including Vannita—are currently pursuing their studies in Australia on scholarships.
According to Scott, Vannita became a member of the organization since she was 10 years old, as her family could not even support the daily expenses of her family.
"Despite her family status, this brave young girl is eager to learn as well as willing to give herself to try the new experiences in the new life condition," he said.
The struggle is not over yet though as Vannita conceded she is struggling to deal with many challenges, especially what she called an inadequate knowledge in language and culture. Nonetheless, she emphasized these kinds of struggles won't inhibit her from achieving her goal.
She continued that she is determined to improve herself with a strong belief that the hard times she has endured will soon be overcome.
"After graduation, I will be back to Cambodia in which I can start up my own business," she mused. "And hopefully I can help young people who are in need and inspire them to believe in themselves when life hits them hard."
Related Articles