GDP Leaders Support Son Chhay at Court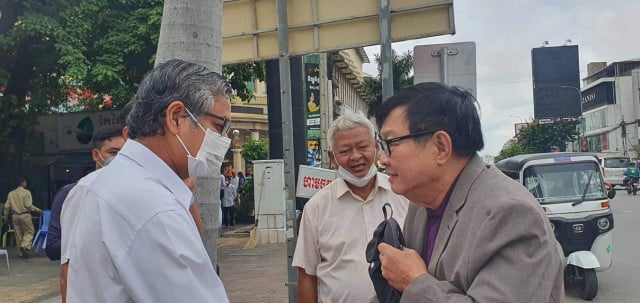 PHNOM PENH – Grassroots Democratic Party (GDP) leaders came to show their support for Son Chhay, vice president of the Candlelight Party, when he appeared at Phnom Penh Court on July 15 to testify in a lawsuit filed by the ruling Cambodian People's Party.
The GDP leaders included president Yeng Virak, deputy president Sam Sundoeun, deputy chairman Lek Ratha and secretary-general Sam In.
"This lawsuit is unreasonable. We hope that Son Chhay will be able to actively and fully participate in politics," the GDP posted on its Facebook page.
Virak said in front of the court that the complaint was unfortunate and made the situation worse as Cambodia was already facing a political crisis and another burden should not be added.
He said all parties should return to discuss electoral reform and improve political freedom to be able to contest free and fair national elections in 2023.
"We want to promote our country's political situation easily and smoothly. I believe that the ruling party also wants everything to go smoothly, so that there will be no political hostility," he said.
Son Chhay told journalists after leaving the court that he had asked the prosecutor to suspend the complaint. It may take up to two weeks for the prosecutor to decide whether to proceed.
Son Chhay said it did not seem necessary for the CPP to sue him or his party.
At the same time, he remained defiant and said his allegations of irregularities in the 5th mandate commune elections were based on facts and evidence. He denied that he had lied, exaggerated or defamed anyone.
Son Chhay is also being sued by the National Election Committee (NEC) because he told the Cambodia Daily the commune elections were under the sole control of one party and the count was rigged.
On July 11, four political parties jointly advocated amending the Election Law, the Law on Political Parties and restructuring the NEC.
Son Chhay has testified in front of the prosecutor once, on July 12, according to the NEC complaint. The CPP and the NEC also demanded that the court punish Son Chhay. The CPP demanded that he pay nearly $1 million in compensation while the NEC demanded only that he apologizes.
Story originally published in Khmer for Thmey Thmey, translated by Sam Sopich for Cambodianess
Related Articles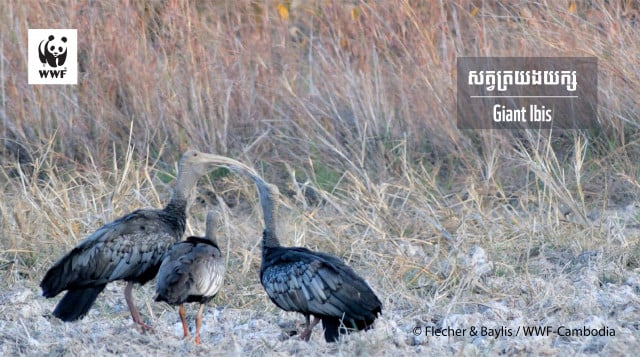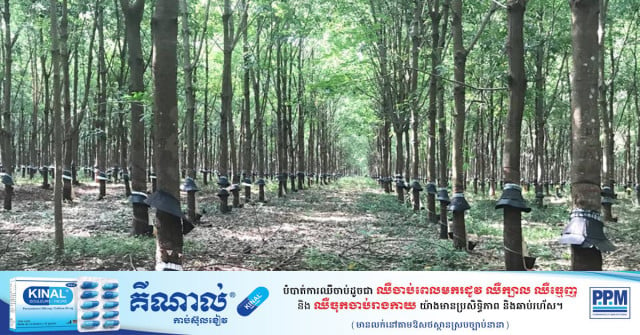 September 27, 2023 4:12 PM