Giant Ibis Count to Be Released in Late 2022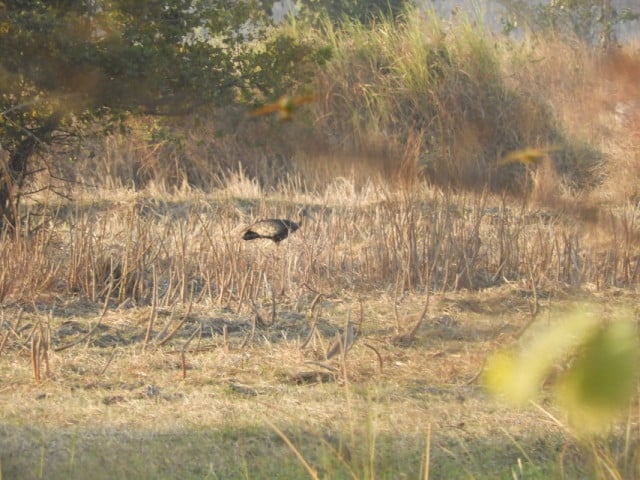 Census of rare bird poses challenges
PHNOM PENH–Results of a census of the giant Ibis Thaumatibis gigantea in Cambodia during the non-breeding season will be released at the end of this year.
Bou Vorsak, program director of BirdLife International Cambodia, said the results will be confirmed after experts verify the data.
"To conduct the census on the population of giant ibis is not easy. We have to wait until the early hours of the morning to keep an eye on them," Vorsak said.
"Sometimes we can't see any and we just listen to their sound to figure out how many there are."
The process was difficult and required patience. And after aggregating the data, the team has to use scientific techniques and skills to ensure the accuracy of the census.
Therefore, the results can only be released at the end of the year as the ecology of this species is different from other animals.
"The census of vultures or cranes can be done quickly because it is easy to count them since they live in groups. Giant ibis live in isolation, and are easily frightened," Vorsak said.
The giant ibis is Cambodia's national bird and has been classified as critically endangered globally. It is a protected species in Cambodia, according to the Wildlife Conservation Society.
They inhabit the remote deciduous forests in the lowlands of the northern and eastern plains. Chhep Wildlife Sanctuary and the adjacent Kulen Promtep Wildlife Sanctuary in the Northern Plains of Preah Vihear province under the jurisdiction of the Ministry of Environment support at least a third of the global population of the species.
This is the second census of the birds with the first being in 2019, which put the total at 32.
"The importance of this bird census is to determine whether the population of giant ibis has increased or decreased based on the number of birds we find," he said, adding that advanced data obtained by experts after the census will be used to help develop conservation protection plans.
However, threats to the species included human disturbance and deforestation in the breeding season as well as natural factors that cause drought or water shortages.
Related Articles