Great Outdoors Lures Eco-Tourists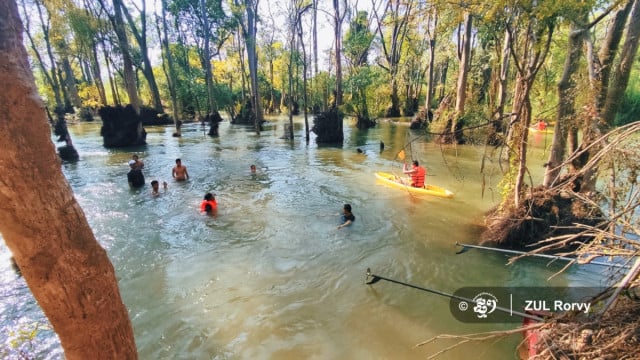 Pandemic drives visitors to adventure destinations
PHNOM PENH – Kim Liheang revels in the challenge of camping in the forest without electricity, heaving a backpack with food and a tent, and sharing stories with people with the same interest.
"I love to Camp at Oral Mountain and Knong Phsar community because villagers are friendly, hardworking, and taking care of us well to see those beautiful areas," she said.
Liheang, 27, from Phnom Penh, is part of a growing trend as domestic and international visitors seek out adventure and eco-tourist destinations, encouraged by the Tourism Ministry
Chuk Chomno, director of product development at the ministry, says he saw a significant increase in adventure tourism during the COVID-19 period as people turned away from beaches and cultural sites to less crowded nature destinations.
"An obvious example is Knong Phsar Mountain in Kampong Speu province," he said.
Domestic tourists became interested in travelling to these destinations. Most were day or weekend visitors to sites such as waterfalls and rivers who wanted to escape the city and meet their families.
Chomno said the most popular adventure destinations included Knong Phsar Mountain, Oral Mountain, Areng, Veal Veng and Thmor Da.
Seeing the positives in organizing and creating new destinations in the provinces as core areas to attract tourists, the government has urged all stakeholders to create more eco-tourism by preserving natural resources and the environment.
The ministry, in collaboration with other arms of government and especially the Ministry of Environment, has launched a campaign called "Visit Cambodia" under the theme "Patriots must know the territory" to promote both new and old tourist destinations.
People, especially the young, are encouraged to spread information by posting and sharing.
Adventure tourists have become a crucial source of income for communities who provide services such as cooking, backpacking, transport and guides.
More than five million national and domestic international tourists visited various areas during the Khmer New Year and spent about $270 million, of which more than $260 million was spent by domestic tourists.
In 2019, ecotourism accounted for 16 percent of all tourist visits, and the number of visits to ecotourism sites doubled between 2014 and 2019. Domestic tourism by foreigners living long-term in Cambodia injected $10 million into the economy.
Kol Kim, 43, a tourist guide at Knong Phsar said the place became more popular in 2020, mostly among the young. because of its beauty and greenery.
"I can earn $30 for my tractor ride, and $60 for three days of being a guide, so I have to backpack, bring them water, cook food, guide them, and control the garbage," he said.
Knong Phsar is between three provincial boundaries; Kampong Speu, Koh Kong and Pursat. Tourists have to spend around two hours riding a tractor (ko-yun), and five hours trekking to the mountaintop campsite.
Kim said the place become famous in 2020 when people shared videos and pictures of the view and posted about the challenges on Facebook.
"I heard from visitors that Knong Psar is the most beautiful and amazing place for adventure that some of them visiting here several times even though it's hard and exhausting because of a long time travelling and a difficult road," he said. Most came as a group of friends to share an unforgettable memory.
The number of tourists visiting eco-tourism sites in Cambodia is growing. In the first four months of this year, there were 341,621 local and foreign visitors, up 250 percent from the same period in 2021.


Hospitality Challenges
In 2016, the Somros Koh Han Community-based Ecotourism (CBET) group was formed. Membership has increased from 27 people in 2017 to 43 in 2019.
In 2017, members' annual income from providing CBET services was $1,879, rising to $3,688 in 2018 but falling to $3,394 in 2019.
Bun Samphan, the chief of the CBET committee said that communities face many challenges related to human resources and a lack of knowledge of the geography of the area. She said human resources are difficult because their daily language is that of the Lao minority.
Community members are shy and have never been in contact with the outside world or have been to other provinces which are outside their circle and tradition, she added.
"Therefore, they just learned a lot about ecotourism when joining this community," she said. ​"They are not yet aware of the potential in the area."
CBET was established​​​ with the support of the authorities and the Non-Timber Forest Products Exchange Programme Asia (NTFP-EP) in Stung Treng province.
Seng Sothea, NTFP-EP coordinating officer, said that in the two years of the pandemic the community did not receive guests to prevent the virus spreading. However, there had been many visitors after the community reopened.
"They posted pictures of the community on Facebook to share on social media, which is why so many people are interested," he said.
He said that the community still faces knowledge challenges. Many do not know how to speak a foreign language. Services are limited and need to be strengthened to receive more guests.
"The last one is that leadership is still limited. They have to strengthen team management," he said.
Liheang said that those communities still have difficult roads and lack toilets that are comfortable for some women. ​She suggested that authorities put more effort into the environment and toilets and disseminate more information about eco-tourism areas across the country.
Lor Vuthy, organizer of adventure tour packages said the infrastructure for some eco-tourism sites is still lacking.
"Some eco-tourism sites are very attractive but the access roads are too difficult, making it hard for tourists to travel."
The Tourism and Environment ministries have standardized the eco-tourism areas to ensure the safety of adventurers and the community has been given professional training, Chomno said.
"I just came from the Reang Khvav community last week to train community guides on how to guide guests, how to cook in the forest, and how to provide first aid to ensure the safety of tourists," he said.
Ministry of Tourism has been working closely​ with other ministries and seeking capital​ from the private sector and NGOs to solve problems such as toilets.
He also suggested that adventurers use community services as these will be a source of income for the people in the community.
Chhay Siv Lin, president of Cambodia's Association of Travel Agents, said that before the Covid-19 outbreak, some Cambodian tourists went abroad without realizing the potential of local eco-tourism. However, the pandemic has given local tourists the opportunity to visit local destinations, especially ecotourism sites as oversea travel was blocked.
These communities need to strengthen their capacity and add services to keep guests coming back to eco-tourism areas.
Related Articles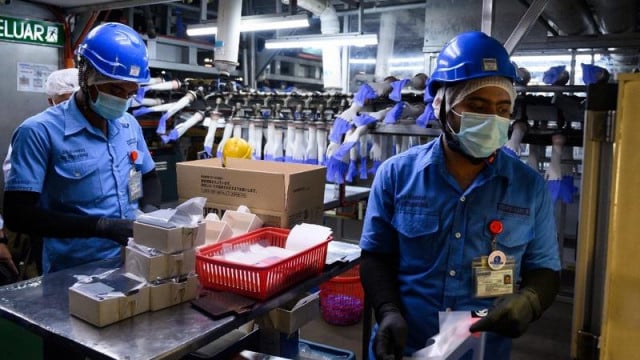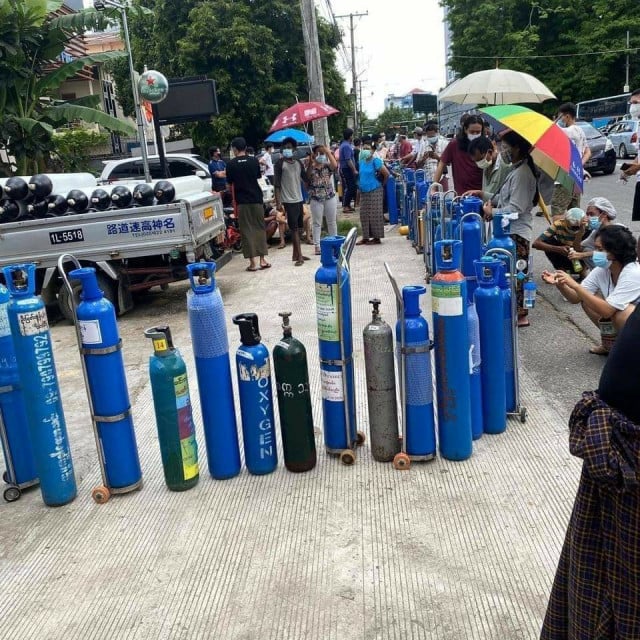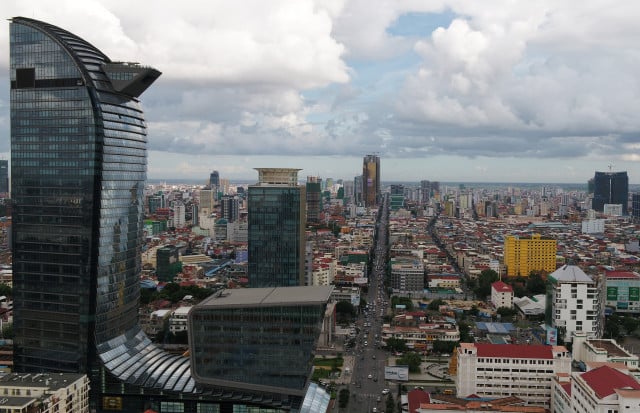 November 27, 2021 12:35 PM