Helping build the country rather than criticizing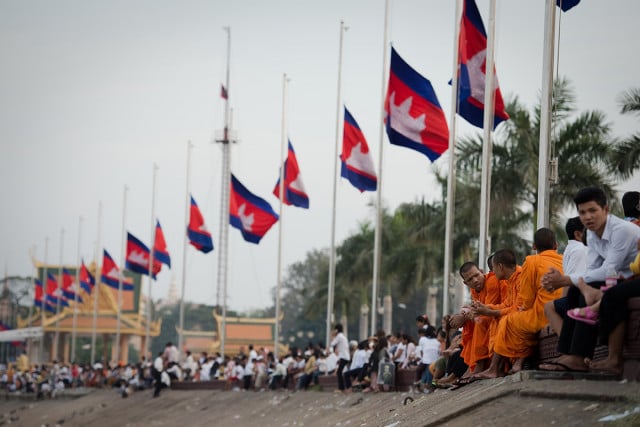 Sonya Chum
April 5, 2020 11:04 AM
As U.S. President John F. Kennedy said, "Ask not what your country can do for you. Ask what you can do for your country."
Several studies including those of famous authors, professors and scholars, foreigners, students and especially those who post on Facebook, tend to only concentrate on criticizing the government for not doing a good job for the development of the country.

This is particularly true if this government has not been able to upgrade its status from a Least Developed Country listed by the WTO [World Trade Organization] to the status of developing country or developed country since the first [post conflict] national election in 1993 until the present day.
Therefore, those critics of the slowly developing country would have failed to follow the advice of the founding father of politics, Aristotle, who declared, "Politics is the interaction between the leader and its own people for the development of the country."

Thus, critics of the government cannot…just put the blame solely upon the leadership. If a country has not upgraded its status from LDC to developing or developed country yet is partly because there is no cooperation from the people and, in particular, partly because of a lack of "social capital."
Regarding the above argument, here are some examples to substantiate my position. 1) There is a general lack of consideration. 2) Some people are aggressive and irrational. 3) People are obsessed with saving money. 4) Too much belief in fatalism. 5) There is a lack of personal discipline and professionalism. 6) There is a scarcity of industrious and smart role models. 7) Last but not least, hygiene and [respect for the] environment are lacking. Moreover, it seems that the kind, helpful and honest people who smile may gradually disappear from our beautiful culture. This is truly sad as these are qualities that we, as Cambodians, were famous for.
All in all, cooperation and social capital are not there. In fact, some people should build "cooperation sense" and "social capital" first before they have the privilege to blame others. More importantly, complaining and criticizing are not the solution.

A good solution is that, when the government is in the process of transforming its capacity, the Cambodian people must follow this famous statement from President John F. Kennedy: "Ask not what your country can do for you. Ask what you can do for your country."

But HOW?

The problem, though, is how. How can citizens be transformed into people who take charge and take the approach of fixing problems instead of ignoring or complaining? For instance, as can be easily seen, our educational system is limited.

But this does not mean that Cambodians should feel hopeless or become bitter. Under the philosophy of "work hard and work smart" and based on John F. Kennedy's statement, students can put all their efforts into studying harder.

By studying smarter…these students can become proficient in any field they are interested in or win scholarships to study overseas. In connection with taking personal responsibility, once you understand how to study, you will not only help yourself, but you also help the Ministry of Education as well as the government as a whole.
To end my message, no country in the world can move forward without cooperation between its people and its leaders. Besides, while the government is busy transforming itself, people should build their own "social capital" in order to be useful to themselves, to the government and to the country at large.

Sonya Chum is the Founder, Chairman, and CEO of the Tribal Education Group.

The opinion expressed in this piece is of the author and doesn't necessarily reflect Cambodianess's official position.
Related Articles