Heng Samrin calls for 'new global order'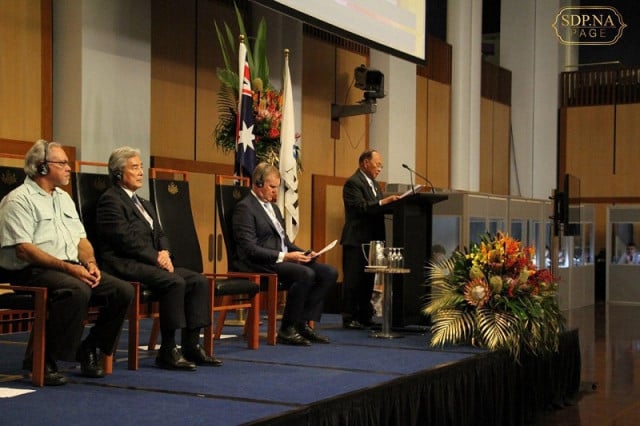 Thmey Thmey
January 13, 2020 2:44 AM
National Assembly president stresses need for free trade and measures to deal with climate change

PHNOM PENH — National Assembly President Heng Samrin called Monday for a "new global order" that liberalizes trade and addresses climate change.
Speaking at a meeting of the Asia-Pacific Parliamentary Forum in Canberra, he stressed the need for lawmakers to work collectively to "resolve problems and challenges in the region and across the globe."
The Canberra meeting is a "great opportunity to further enhance parliamentary cooperation to strengthen peace, security and multilateral institutions to liberalize trade and jointly respond to climate change," he said.
'Multilateralism for greater interdependence'
Heng Samrin said parliamentary diplomacy was involved in "building a new global order which is destined towards multilateralism for greater interdependence."
"A new global order must be jointly designed by countries — including rising powers, middle powers and small states — and regional institutions together with the increasingly relevant role of parliaments, international corporations, think tanks and civil society," he said.
Heng Samrin said parliamentary powers "lie in budget oversight and engaging with local communities.
"Lawmakers can also adapt international norms and rules, promote peaceful settlement of disputes, increase interdependence and empower people to participate in global politics," he said.
"As a small, post-conflict country with an open economy, Cambodia is committed to promoting international cooperation and partnerships to achieve our shared vision and interests for building a peaceful, inclusive, resilient, sustainable society in the Asia-Pacific region."
Heng Samrin, who chaired last year's meeting of the forum in Siem Reap, is leading a high-level delegation to the meeting including Cheang Vun, chairman of the National Assembly Commission on Foreign Affairs, International Cooperation, Information and Media.
The delegation also includes Sok Sokan, vice chairman of the Commission on Public Works, Transport, Telecommunications, Posts, Industry, Mines, Energy, Commerce, Land Management, Urban Planning and Construction.
Twenty of the forum's 27 member countries are taking part in the three-day Canberra meeting that opened Monday — Australia, Cambodia, Canada, Chile, China, Fiji, Indonesia, Japan, the Republic of Korea, Laos, Malaysia, the Marshall Islands, Mexico, New Zealand, Papua New Guinea, the Philippines, Russia, Singapore, Thailand and Vietnam.
Nine observer countries are also scheduled to take part — Brunei, Kiribati, Nauru, Samoa, Solomon Islands, Tonga, Niue, Palau and Tuvalu.
The meeting is considering more than 40 resolutions on political and economic matters, regional cooperation and women's affairs. The resolutions have been drafted by Australia, Canada, Chile, Indonesia, Japan, Korea, Malaysia, Mexico, the Philippines and Russia.
The regional parliamentary forum held its inaugural meeting in Tokyo in 1993 following preparatory meetings in Singapore and Canberra in 1991.
The establishment of the forum was an initiative of former Japanese prime minister Yasuhiro Nakasone, who died last year at the age of 101.
Related Articles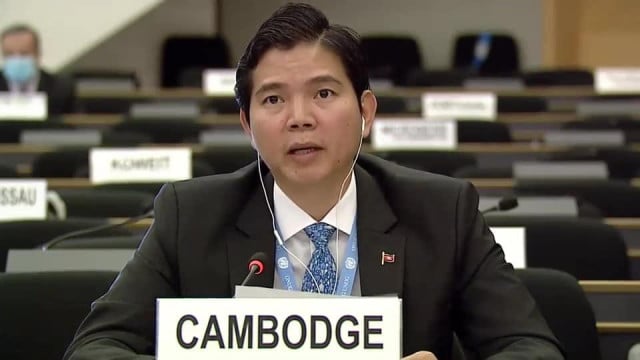 September 9, 2020 7:56 AM