How can Cambodia reap maximum benefits from a free trade deal with China?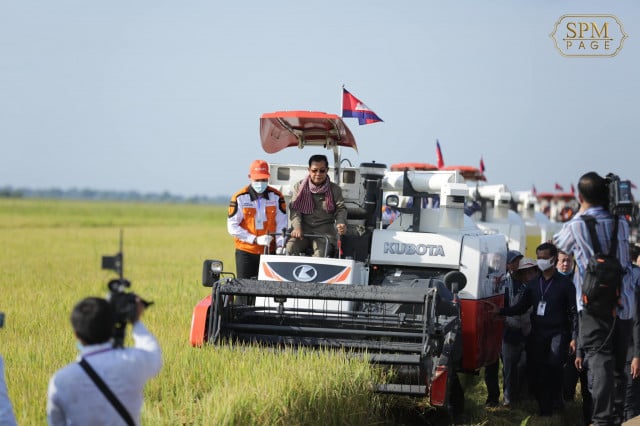 Kimkong Heng
August 1, 2020 6:56 AM
Cambodia has just finalized its bilateral free trade agreement with China, enabling the country to export more than 340 commodities to China duty-free. Given that most of the exempted items are agricultural products, Cambodia needs to step up its investment to revitalize its agricultural sector to take advantage of the Cambodia-China Bilateral Free Trade Agreement (FTA).
While being an agricultural country, Cambodia's economy is largely export-driven, with almost 40% of the nation's gross domestic product (GDP) coming from the garment industry. The country's main drivers of the GDP are the garment, tourism, construction and agricultural industries. While agriculture is vital, contributing about 20% to Cambodia's GDP, the sector seems to have received relatively less attention and investment.
There are numerous issues preventing the development of Cambodia's agricultural sector. One of the main issues is the lack of effective irrigation systems. Until now, much of the agricultural activity in Cambodia has depended on nature. The country's agricultural sector may be considered as rainfed agriculture as floods and droughts tend to define agricultural productivity. For example, in 2019, some 67,000ha of paddy fields were destroyed by floods and droughts, resulting in a slight decline in yields.
Although about 500 farming contracts were signed last year and more than 500 farming contracts have been signed in the first half of 2020, farmers and growers in Cambodia still face a huge challenge concerning markets for their products. It has been common practice in the last few years for vegetable growers to abandon or destroy their crops because prices were too low during the harvest season. One of the root causes for this issue is the excessive imports of agricultural products, especially vegetable imports from Vietnam. Another is exploitation by middlemen who are more likely to decrease prices to gain maximum profits from their trading activities.
There also are issues related to the lack of modernization of agricultural practices, limited knowledge and capacity of farmers, land grabbing issues, increasing labor migration, high logistical costs, and a general lack of interest in agriculture among the younger generation in Cambodia. All of these issues have to be addressed, and more policies that aim to develop and empower the agricultural sector need to be introduced and implemented to enable Cambodia to reap as many benefits as possible from its FTA with China and other international partners.
Over the last few years, trade volume between Cambodia and China has increased by roughly $1 billion per year. For example, the value of bilateral trade was $5.16 billion in 2016, around $6 billion in 2017, $7.4 billion in 2018, and $8 billion in 2019. Both countries have pledged to increase their trade volume to $10 billion by 2023.
Despite this, Cambodia has a widening trade deficit with its trading partners, especially with China, its largest import partner accounting for about 43% of Cambodia's total imports in 2019. Cambodia's exports to China in 2018 were worth $800 million out of the $7.4 billion bilateral trade, and in 2019 the export value was $1 billion while the imports from China were $7 billion.
Considering the Cambodia-China trade deficit, the underdeveloped agricultural sector, and the fact that most of the exempted products are agricultural in nature, it remains unclear how Cambodia will reap potential benefits from its free trade deal with China. . Some analysts have argued that the deal would "benefit foreign companies rather than small-scale farmers."
To ascertain the economic benefits and give greater hope to Cambodian farmers, growers as well as those in agricultural industry, Cambodia needs to continue to work with its development partners such as Australia and the Asian Development Bank as well as other concerned stakeholders to improve agricultural productivity, expand and diversify export markets, and ensure better livelihoods for farmers.
While Cambodia needs to continue to implement its Industrial Development Policy 2015-2025, it has to pay closer and more systematic attention to developing and modernizing the agricultural sector. Specifically, the country needs to support and strengthen private sector involvement, seek innovative ways to attract domestic and foreign investment in agriculture, and offer tax exemptions or tax holidays for a certain period of time to SME businesses that serve farmers and support the development of agricultural industries.
Moreover, closer attention and more substantial investment should be directed toward developing agribusinesses and the agro-processing industry. Greater efforts should be undertaken to reduce the cost of electricity; improve irrigation systems; encourage the adoption of modern farming techniques; build resilience to climate change; promote sustainable development in agriculture; and improve access to seeds, fertilisers, pesticides and markets.
Cambodia also has to invest in creating more jobs and promoting interest in the agricultural sector. As COVID-19 has forced about 100,000 Cambodian migrant workers in Thailand to return to Cambodia and led to layoffs of many workers in the garment, construction, tourism, entertainment and education industries, the Cambodian government could take advantage of the COVID-19 crisis to stimulate public interest in agriculture and call for more investment in agriculture from all stakeholders.
As an agricultural country blessed with an abundance of natural resources and a young population able to transform the social and economic fabric of the country, Cambodia should capitalize on its agricultural potential. The country can learn and adopt best practices from its neighbours, Thailand and Vietnam (both are the world's top rice exporters), as well as other countries with similar cultural and socioeconomic characteristics.
At the same time, Cambodia may need to revisit its vision and aspirations and re-examine how it can achieve such long-term ambitions. Cambodia's top policymakers, in particular, may rethink what Cambodia should become in 2030, 2050 and beyond. They may consider questions such as: Should Cambodia continue to be an agricultural country that imports a large number of agricultural products? Will Cambodia become an upper middle-income country with a less developed agricultural sector? Should Cambodia prioritize the agriculture sector moving forward? How can Cambodia capitalize on its agricultural potential while improving other industries?
Answering these questions and taking Cambodia's agricultural sector to new heights require deep thinking, constructive dialogue, and involvement from relevant key stakeholders including the government, non-governmental organizations, development partners, private sectors, researchers, youth and representatives of small-scale agricultural practitioners.
When all concerned parties are on the same page and share a common vision for a more prosperous Cambodia with an advanced agricultural sector, Cambodia will definitely be in a better position to advance its vital national interests in its engagement with its key trading partners including, among others, Germany, Japan, Korea, Thailand, the United Kingdom, the United States, Vietnam, and particularly China.
Kimkong Heng, a recipient of the Australia Awards Scholarship, is a PhD candidate at the University of Queensland. He is also a Visiting Senior Fellow at the Cambodian Institute for Cooperation and Peace and a founding co-editor of Cambodian Education Forum. All views expressed are his own.
Related Articles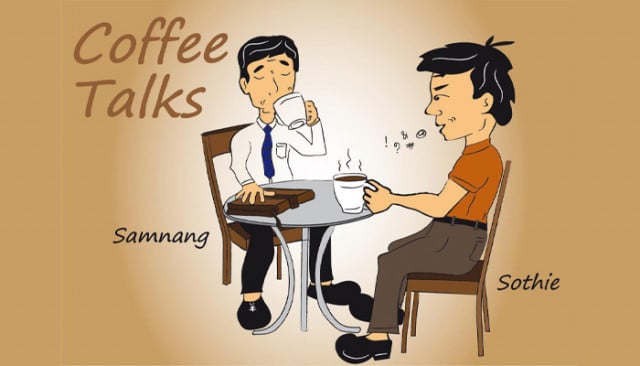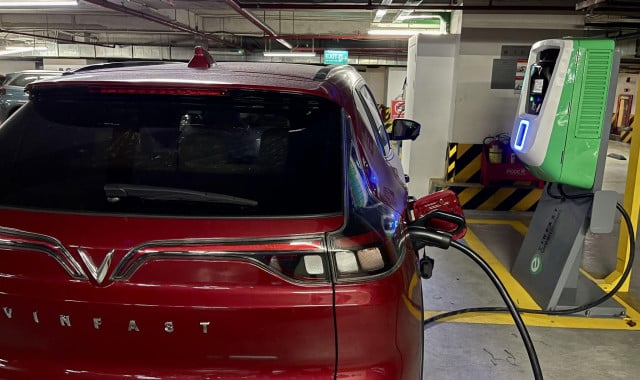 September 24, 2022 10:55 AM