Hun Manet to Attend the ASEAN Summit in Indonesia This Week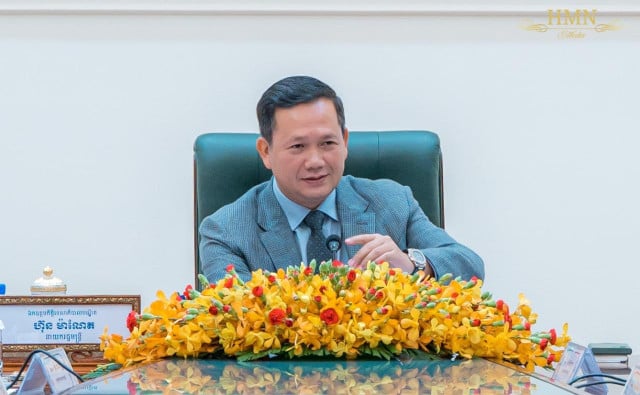 September 3, 2023 1:00 PM
PHNOM PENH – Prime Minister Hun Manet will attend the 43rd ASEAN Summit and Related Summits in Indonesia from Sept. 4 to Sept. 7.
Taking place in Jakarta, the summit will be held under the theme "ASEAN Matters: Epicentrum of Growth" and focus on advancing the ASEAN Community Vision 2025.
According to the press release of the Cambodian Ministry Foreign Affairs and International Relations, the summit will pave the way for ASEAN's influence to grow by increasing its institutional effectiveness with the ultimate aim of advancing its people's interests on a global scale.
"Additionally, the discussions will spotlight the cultivation of an inclusive, visionary, and citizen-centric ASEAN Community, pivotal facets in envisioning the ASEAN 2045," read the press release dated Sept. 2.
The ASEAN Leaders' Decision and the Five-Point Consensus on Myanmar are two important issues on the agenda. The leaders will also discuss the ASEAN Outlook on the Indo-Pacific and share their perspectives on regional and global issues of mutual interest.
"During his visit to Jakarta, Prime Minister Hun Manet will extend a courtesy call to [Indonesia's] President Joko Widodo," the press release read. "He is also scheduled for bilateral dialogues with ASEAN peers and esteemed global leaders."
On Nov. 13, 2022, Indonesia formally assumed leadership of the Association of Southeast Asian Nations (ASEAN) taking over from Cambodia at the conclusion of the 40th and 41st ASEAN summit and related summits.
A total of 70 documents and declarations were adopted during the 40th and 41st ASEAN summits held Nov. 8 through 13 in Phnom Penh, and during which the group's leaders had adopted a series of cooperation frameworks with their dialogue partners.
During the November 2022 summit, Timor-Leste gained an in-principle agreement to become the 11th member of ASEAN, and received observer status enabling its upcoming participation in all meetings held by the group.
ASEAN, which was founded in 1967, consists of 10 countries: Brunei, Cambodia, Indonesia, Laos, Malaysia, Myanmar, the Philippines, Singapore, Thailand and Vietnam.
Hun Manet, who was officially nominated as prime minister of Cambodia on Aug. 22 following a vote of confidence at the National Assembly, is now the youngest country leader in ASEAN.
Related Articles