Hun Sen urges doctors to adhere to ethics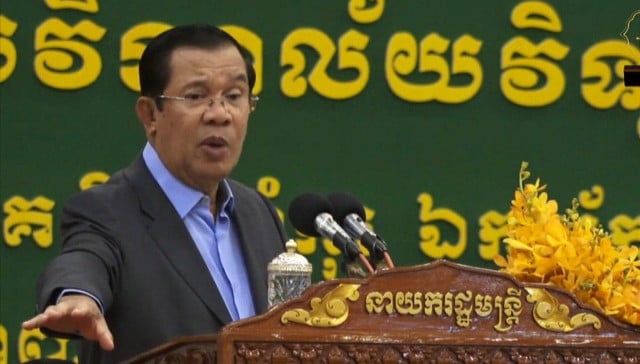 Phoung Vantha
December 16, 2019 7:21 AM
Prime minister says doctors should not discriminate against poor

PHNOM PENH - Prime Minister Hun Sen urged doctors Monday to adhere to ethics after receiving complaints from the public about their behavior.
"Don't discriminate against patients for being poor," he told a graduation ceremony at the University of Health Sciences in Phnom Penh. "Don't prioritize money."
A doctor's morality is a "great motivation for patients" and also "medicine for patient motivation," he said.
"Even if patients have not yet been treated, they are satisfied if they are welcomed by a doctor first."
He also called on the health minister to take serious action on private health care and counterfeit medicine.
"If private hospitals treat a patient, they have to be responsible — not keep the patient to the last minute to make money."
The prime minister said people with poverty identity cards, equity cards and social security fund cards would not be charged for treatment at public hospitals.
Related Articles