Israel Expands Gaza Operation Amid Hostage Deal Talks
November 20, 2023 4:05 PM
Gaza braced for a further expansion of Israeli military operations on Monday even as cautious hopes built for a deal to release hostages in exchange for a pause in fighting.
The Israeli army said on Sunday they were taking their fight against Hamas militants to "additional neighbourhoods" of the Gaza Strip, where an aerial and ground offensive has already killed 13,000 people including thousands of children, according to the Hamas-run government.
The bloodiest ever Gaza war started with the shock October 7 Hamas attack that Israeli officials say left 1,200 people dead and saw 240 taken hostage.
Qatari mediators said on Sunday talks on a deal that would free some of the hostages were progressing, held up only by "very minor" practical challenges, though neither details nor a timeline were provided, and Israel and Hamas have said little.
An Israeli strike on the Indonesian Hospital near northern Gaza's Jabalia refugee camp -- the territory's largest -- killed 12 people, including patients, and wounded dozens more, the Gaza health ministry said on Monday.
An AFP journalist saw columns of smoke rising from Jabalia on Sunday, one day after a health official said more than 80 people had been killed in twin strikes there, including on a UN school sheltering displaced people.
Social media videos verified by AFP showed bodies covered in blood and dust on the floor of a building, where mattresses had been wedged under school tables.
Israel's military has said Jabalia is among the areas of focus as they "target terrorists and strike Hamas infrastructure".
Without mentioning the strikes, the Israeli army said "an incident in the Jabalia region" was under review.
- 'Act urgently' -
The violence in Jabalia was the latest to draw strong condemnation from Arab and other governments.
On Monday foreign ministers from the Palestinian Authority, Egypt, Saudi Arabia, Jordan and Indonesia held meetings on the war in Beijing, where their Chinese counterpart Wang Yi said the world must "act urgently" to stop the "humanitarian disaster" in Gaza.
"The situation in Gaza affects all countries around the world, questioning the human sense of right and wrong and humanity's bottom line," Wang told the visiting diplomats.
Six weeks into the war, Israel is facing intense international pressure to justify the bloody toll.
Israeli officials have warned a "window of legitimacy" for the war to rout Hamas may be closing.
Israel on Sunday presented what it said was evidence Hamas gunmen used Gaza's largest hospital, Al-Shifa, to hide foreign hostages and to mask underground tunnels.
The hospital has been a focal point of global concern after Israeli forces launched a raid of the facility last week, with the World Health Organisation calling it "a death zone".
Israel has repeatedly claimed that Al-Shifa and tunnels beneath it double as a base for Palestinian militants, a charge Hamas and hospital administrators deny.
The Israeli military released what was said to be CCTV footage from October 7 of two male hostages, from Nepal and Thailand, being brought into the hospital.
"We have not yet located both of these hostages," army spokesman Daniel Hagari told reporters.
One clip showed a man in shorts and a pale blue shirt being dragged into an entrance hall by five men, at least three of whom were armed.
In a second clip, an injured man in underwear is wheeled in on a gurney by armed men as several others wearing blue hospital scrubs look on.
AFP could not immediately verify the footage.
Israel also accused the Palestinian militant group of executing 19-year-old Israeli soldier Noa Marciano at Al-Shifa and presented images of what it said was a 55-metre (180-feet) tunnel under the hospital.
Over the weekend, hundreds of people fled Al-Shifa hospital on foot as loud explosions were heard around the complex.
Columns of sick and injured were seen leaving with displaced people, doctors and nurses, and the UN said 31 premature babies were evacuated from the facility.
At least 15 bodies, some in advanced stages of decomposition, were strewn along the route, an AFP journalist said.
Al-Shifa head of surgery Marwan Abu Sada told AFP that Israeli troops were still in the hospital and it was surrounded by tanks.
"I heard at least two explosions since this morning," he said Sunday.
Other doctors said the troops were going from building to building and detonating explosives on the ground floors and hospital basements searching for Hamas tunnels.
- 'Big, big hole in our hearts' -
Israel has vowed to eradicate Hamas and has refused to heed calls for a ceasefire before all the captives are released.
The bodies of two female hostages, including the soldier, were recovered in Gaza, the Israeli military said last week.
Four abductees have so far been released by Hamas and a fifth rescued by troops.
Qatar's prime minister said efforts to bring hostages "safely back to their homes" in return for a temporary ceasefire was now within reach, raising hopes that Israeli, American or other captives could soon be free.
"I'm now more confident that we are close enough to reach a deal," said Mohammed bin Abdulrahman Al Thani, adding that only "minor" practical details remained unresolved.
The hostages include infants, teens and pensioners.
Their fate has wracked not just their families but the Israeli public at large.
US deputy national security adviser Jon Finer told US media that negotiators were "closer than we have been in quite some time" to securing a deal.
But he cautioned: "The mantra that nothing is agreed until everything is agreed really does apply."
In London, the teary father of missing nine-year-old Emily Hand begged for her to be brought home.
"There's just a big, big hole in all our hearts that won't be filled until she comes home again," he told AFP.
© Agence France-Presse
Related Articles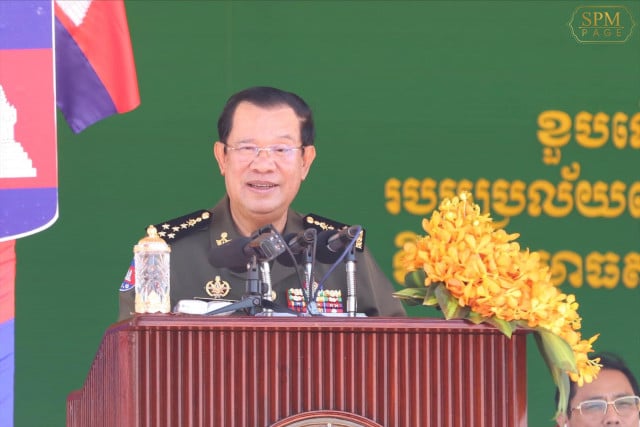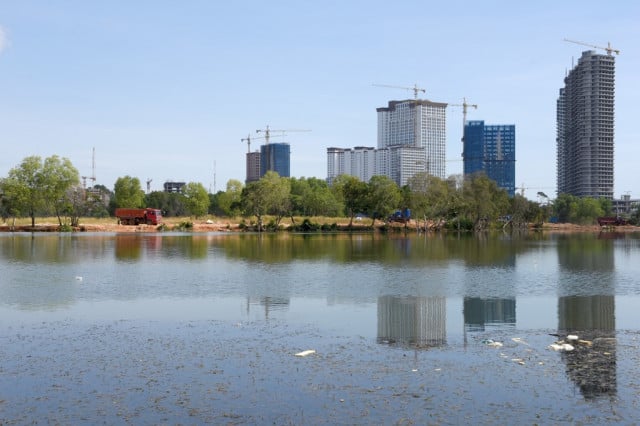 November 23, 2019 5:13 AM