Jacinda Ardern replaced by Chris Hipkins as New Zealand PM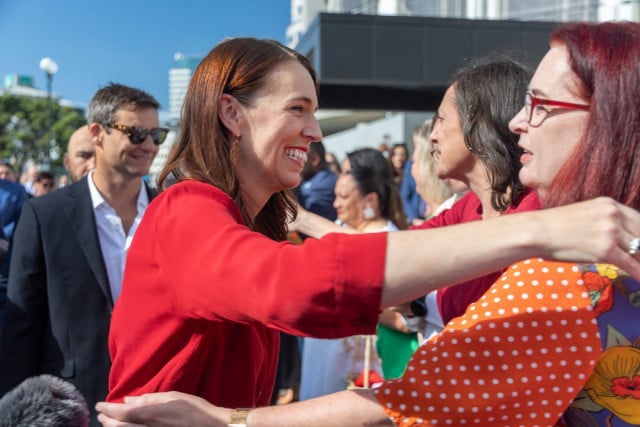 January 25, 2023 12:30 PM
Wellington, New Zealand -- Hundreds gathered to applaud Jacinda Ardern as she left New Zealand's parliament to resign as prime minister on Wednesday, before Chris Hipkins was swiftly sworn in as her replacement.
Ardern said last week she no longer had "enough in the tank" after steering the country through natural disasters, its worst-ever terror attack and the Covid-19 pandemic.
Hipkins was sworn in by Governor-General Cindy Kiro during a ceremony in the capital Wellington, saying he was "energised and excited by the challenges ahead".
"This is the biggest privilege and responsibility of my life," he said.
The 44-year-old is now tasked with reversing the government's sagging popularity, which has been hampered by a deteriorating economy and a resurgent conservative opposition.
Ardern made her last public appearance as prime minister earlier on Wednesday, walking out of the distinctive Beehive parliament building as hundreds of staff and onlookers broke into a spontaneous round of applause.
Prince William was among the first to congratulate Ardern.
"Thank you Jacinda Ardern for your friendship, leadership and support over the years, not least at the time of my grandmother's death," he wrote on his official Twitter account.
Folk singer Yusuf/Cat Stevens, who played a concert in memory of the 51 people killed during the 2019 Christchurch mosque massacre, also praised Ardern.
On Twitter, he described Ardern as a "supporter of the peace train who kept New Zealanders together following the terror attack in Christchurch".
Ardern was first elected as prime minister in 2017, before riding a wave of "Jacindamania" to secure a second term with a landslide victory in 2020.
- Falling popularity -
But her centre-left government has increasingly struggled over recent months as it battles soaring inflation, a housing affordability crisis, and a looming recession.
After chairing his first cabinet meeting on Wednesday afternoon, Hipkins said it was an "immensely proud moment" for him to take "the baton of responsibility" from Ardern.
He singled out the cost of living as one of his most urgent priorities, but was coy when pressed on other potential policy changes.
Ardern, a global figurehead of progressive politics, has been credited with raising New Zealand's profile on the world stage.
Hipkins said he would be building his own relationships, but he expected Ardern "will put in a good word".
The father-of-two is nicknamed "Chippy" and describes himself as a "regular, ordinary Kiwi" from a working-class background who loves sausage rolls and cycling to work.
He has condemned the "utterly abhorrent" social media abuse levelled at Ardern, which intensified during her years as prime minister.
Ardern said Tuesday she would "hate" for her departure to be seen as "a negative commentary on New Zealand".
"I leave feeling gratitude for having this wonderful role for so many years," she said.
Ardern will continue to sit in parliament, but has announced her intention to step back from the cut and thrust of daily politics.
She has also said she plans to marry her partner Clarke Gayford, a television personality who fronts a popular fishing show, and is looking forward to taking her daughter Neve to school.
Gayford said Ardern's resignation had been met with an "incredible outpouring of thanks and respect", and that he was immensely proud of her "superhuman efforts".
© Agence France-Presse
Related Articles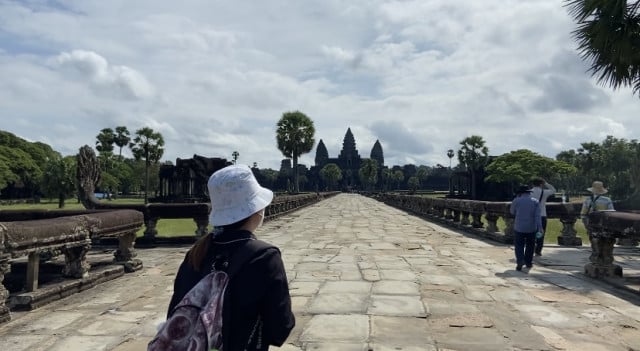 November 13, 2021 7:05 PM
September 16, 2020 7:53 AM
February 28, 2020 1:36 PM