Kheng Warns Expired ID Cards Could Be a Problem for Upcoming Election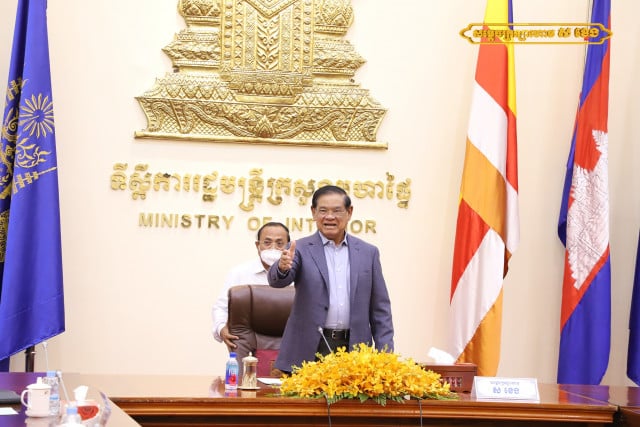 PHNOM PENH – Interior Minister Sar Kheng warned that expired ID cards can be an issue for the upcoming general election, which will be held in July 2023.
He recommended establishing an inter-departmental working group between the General Department of Identification, the General Commissariat of National Police, and the General Department of Administration to find accurate solutions as soon as possible.
While Cambodian ID cards are valid for 10 years, it is estimated that more than one million people will see their identification documents expire from now to July 2023.
Cambodian citizens cannot vote without a valid ID.
The issue was raised on Oct. 25 by Kang Sokhon, director general of the Interior Ministry's General Department of Identification. He stated that more than 12 million people own ID cards in Cambodia. But more than 800,000 of them will expire by the end of the year while the validity of another 200,000 will come to end by July 2023.
As for now, he noted that on average, only 3,000 people a day are renewing their ID cards.
Sokhon called on people to renew their IDs as soon as possible to avoid any bottleneck and ensure their right to vote.
Throughout Cambodia, ID cards can be renewed in commune and district offices, in district police stations or through the One Window Service mechanism.
Phnom Penh offers a few more possibilities: in addition to commune and district offices, ID cards can also be renewed in the Department of Khmer Identification in Niroth commune, and in the General Department of Identification located in Aeon Mall 2, in Sen Sok commune.
Related Articles