Kimchhav's Leap into Frog Meat Business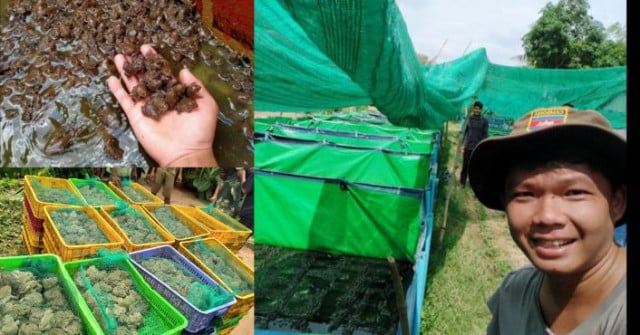 PHNOM PENH – Fisheries science classes from the Royal University of Agriculture set Kong Kimchhav on the path to a successful frog farming business.
He started the farm after graduating in 2016 and returning to his hometown in Angkrong village in Siem Reap province.
The business has grown from 30 pairs of frogs in two pools on the side of the house. By 2018, Kimchhav, 29, was selling 300-400 kilograms of frogs per day.
This year, he is earning about $3,000 in a month from selling frog meat and hatching eggs.
He now has 47 frog tanks, housing more than 800,000 frogs. He has two main breeds: rana frogs and land frogs.
Raising frogs in Siem Reap was a good decision because the Angkor area was rich in tourist attractions, creating good demand for frog meat, he said.
Before starting the business, he did in-depth research about the local frog meat market.
"I thought about the possibilities for my family and looked at the resources I have at home to see what I could do best," he said.
"Fish and frogs seemed to be in high demand, combined with a favorable business environment in Angkor land."
Raising frogs sounds simple but is not easy. When he started with two pools each of four by six meters, he was one of only two families in Prasat Bakong district engaged in frog farming.
At first, he supplied frog meat to resorts in Siem Reap and sold only 10 to 20 kilos a day for 9,000 riels per kilo.
About two years later, as the number of clients and orders grew, he added 12 more tanks, for the 45 days for frogs to grow before they can be sold.
"In addition, frogs need to be taken care of, such as by changing the water every day, feeding them and checking their skin to avoid any inflammation and bloating."
His plan is to expand the farm to meet market demand by improving the quality of the frog meat and with increased breeding. He would not hesitate to teach other farmers who wish to raise frogs.
Originally written in Khmer for ThmeyThmey, this story was translated by Kheav Moro Kort for Cambodianess.
Related Articles
February 22, 2022 8:48 AM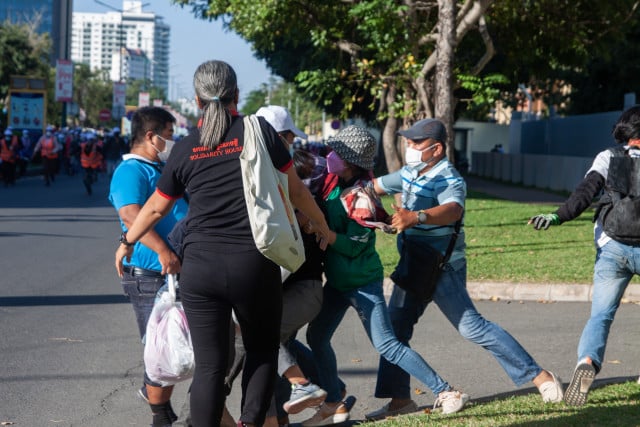 December 30, 2022 7:44 PM