Sathapana Bank Partners with Zara to Offer Exclusive Promotion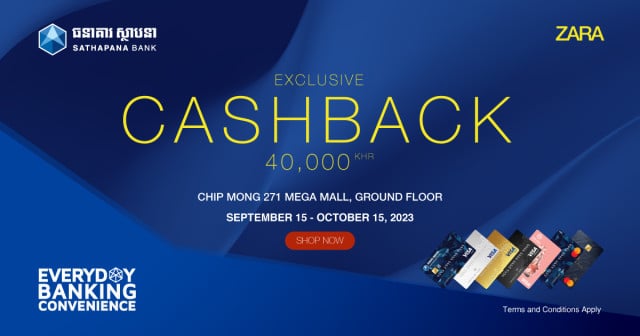 Phnom Penh, a leading commercial bank in Cambodia, is excited to announce an exclusive promotion with Zara to offer Sathapana cardholders KHR 40,000 cashback when shopping at Zara.

To be eligible for the KHR 40,000 cashback, all you need to do is make a minimum purchase of KHR 400,000 at Zara in Chip Mong 271 Mega Mall using the Sathapana Mastercard or Visa card.

This promotion is valid from September 15 to October 15, 2023, and is eligible only for the first 200 Sathapana cardholders. The cashback will be credited directly to customers' accounts after the promotion ends. This exclusive offer is not applicable to discounted items or canceled or refunded transactions.

Enjoy shopping for your favorite fashions and more today and at the upcoming Phcum Ben Holiday with your loved ones to take advantage of the deal.

All Sathapana cards are accepted worldwide and offer a streamlined and hassle-free experience, eliminating the need for physical cash and reducing the time to make payments. The bank cards adhere to robust security standards, offering protection against fraud and unauthorized access to sensitive financial information.

Sathapana Bank and Zara reserve the right to change the terms and conditions or terminate the offer without prior notice.

Don't miss out on our limited cashback! Visit the nearest Sathapana branch to get your Sathapana Mastercard or Visa card today.

For more information on this exclusive offer, please visit

https://www.sathapana.com.kh/en/promo-exclusive-card-zara

About Sathapana Bank

Sathapana Bank is a leading commercial bank in Cambodia, with total assets of over US$ 2.7 billion and over 4,400 employees. We have an extensive branch network nationwide with more than 170 branches, 3 Sathapana Premier Banking halls, and over 300 ATMs. We provide complete banking services such as loans, deposits, mobile banking, debit & credit cards, domestic and foreign remittances, S2Biz, payroll services, cross-border fund transfers with SWIFT, Thunes and Visa B2B Connect, Western Union, trade finance, and other financial services.

To support the growth of micro, small and medium businesses in Cambodia, Sathapana Bank also offers a wide range of payment acceptance solutions such as the Sathapana Tutort merchant app, Sathapana Gateway, Sathapana POS and more.

Sathapana Bank won two prestigious awards "Best Mobile Banking App Awards 2022" and "Mobile Banking & Payment Initiative of the Year" from the UK-based Global Brands Magazine and Asian Banking & Finance Retail Banking Awards for its newly revamped mobile banking app, Sathapana Mobile. With Sathapana Rewards, customers can collect and redeem Sathapana Stars to enjoy discounts and more from their favorite merchants, making using Sathapana Mobile every day a rewarding experience.
Related Articles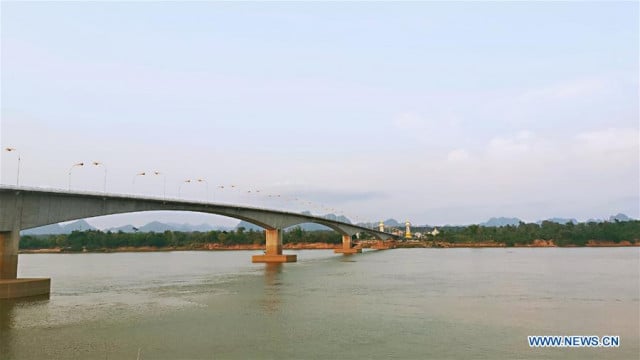 September 27, 2019 5:33 AM