Kun Lbokator Joins UNESCO List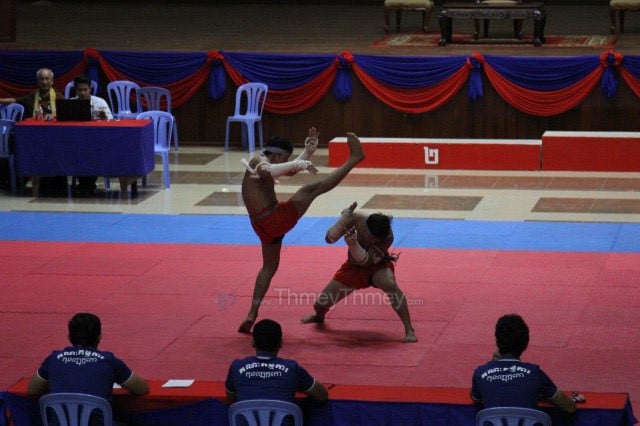 November 30, 2022 5:00 PM
PHNOM PENH – Kun Lbokator, a traditional Khmer martial art, has been included on the world heritage list, encouraging its young exponents to excel and promoting efforts to maintain its lasting value.
On Nov. 29, UNESCO officially inscribed Kun Lbokator on the Representative List of the Intangible Cultural Heritage of Humanity at the 17th session of the Intergovernmental Committee for the Safeguarding of the Intangible Cultural Heritage in Rabat, Morocco.
Kun Lbokator's origins are demonstrated by the sculptures of the Bayon temple from the late 12th to early 13th centuries. Yet, it is believed to have been created before the Angkor Era from the 9th to the 12th century CE.
Vath Chamroeun, secretary-general of the Cambodia Bokator Federation, paid tribute to teachers of all generations who have been trying to promote the sport.
He said lbokator, generally known as bokator, is a national soul martial art that Khmer ancestors used to protect the territory and prevent invasion from enemies.
"It's such a dream come true," said Chamroeun.
He called for efforts to protect the sport and adhere to the principles of UNESCO.
"More work needs to be done, such as raising awareness among generations to come and providing education on bokator to young people," he said. "It will add more value to the martial art during the 32nd SEA Games."
Passion in Kun Lbokator
La Bun Mary, 20, a bokator student, said she was proud that it had been put on the Intangible Heritage List.
Having been involved in bokator since 2018, Mary sees it as the cultural heritage of Cambodia's ancestors, which represents the Khmer identity.
She said learning bokator was the best decision she had made though she faced family objection in the beginning on the ground that she was a young girl and not suited to learning such hard moves.
Mary, a third-year student of interior design at Setec Institute in Phnom Penh, said she overcame the disapproval in one month. She showed that she was capable of performing demanding movements, such as an array of elbow and knee strikes, shin kicks, submissions and ground fighting, and had been strongly supported since.
"I am very proud that I can be a part of preserving and protecting bokator as well as urging all young people to come together to preserve this national treasure," Mary said.
She added that the martial art also helped her stay healthy and be able to protect herself in an emergency.
Challenges as Female Fighter
Mary recalled her first training in bokator and that learning the movements and techniques caused muscle aches. It was even harder to practice during menstruation.
However, with comprehensive observation and learning, Mary has mastered most of the movements, having taken part in many competitions.
"It is crucial to follow the instructors on how to prevent danger and any incidental injuries," she said. "I try to closely listen to the instructors. Eventually, I can perform many movements just like men can."
Regardless of challenges and commitment, Mary has never thoughts of quitting as she said she enjoys involving herself with difficulties and challenges.
"The happy environment and encouragement in the team keep pushing me forward," she said.
Cambodia has many UNESCO-listed heritage sites. Angkor Wat temple, the Temple of Preah Vihear and the Sambor Prei Kuk temple were inscribed in a World Heritage Site list in 1992, 2007, and 2017, respectively.
Also on the list of the Intangible Cultural Heritage of Humanity are royal ballet​ in 2003, the sbek thom (Khmer shadow theatre) in 2005, and tug of war in 2015.
Chapei Dang Veng and Lkhon Khol Wat Svay Andet were inscribed on the List of Intangible Cultural Heritage in Need of Urgent Safeguarding in 2016 and 2018 respectively.
Related Articles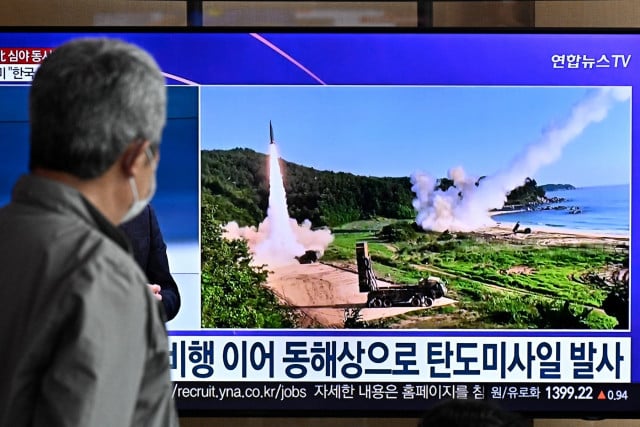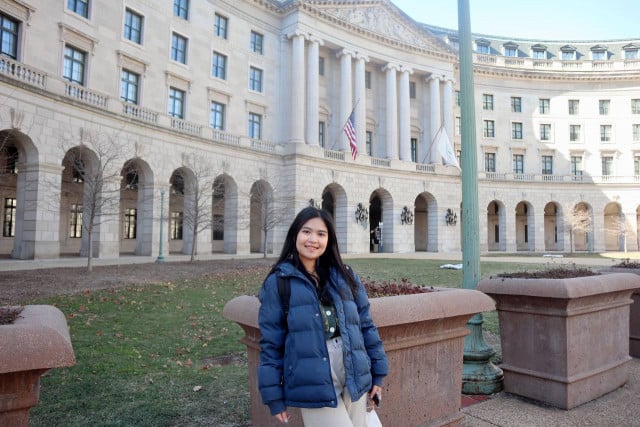 December 24, 2022 9:00 AM