Lancang-Mekong countries discuss on cooperation development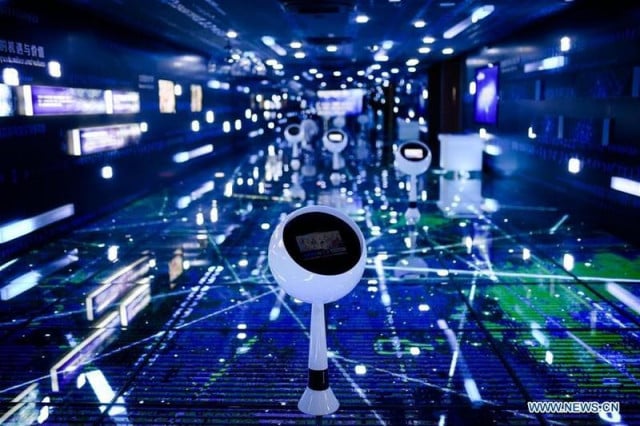 VIENTIANE -- Delegations from Laos, Cambodia, China, Myanmar, Thailand and Vietnam are meeting in Laos' capital Vientiane to share their current ICT (information and communication technologies) development and discuss the technology and digital landscape, with the aim of strengthening cooperation in these fields.
A seminar with the theme of "Lancang-Mekong Forum on Sustainable Development for ICT" or Sustainable Development of the Lancang-Mekong River Basin is being held on Thursday and Friday.
This forum is aimed to serve as a platform to exchange knowledge and experiences among the Lancang-Mekong countries. The event was funded by the Lancang-Mekong Cooperation (LMC) Special Fund for Laos by China.
This forum is part of the activities of Lao Ministry of Posts and Telecommunications to realize its vision for 2030, the 10-Year Development Strategy (2016-2025) and the second phase of the Five-Year Development Plan (2016-2020).
This forum not only provides the opportunity for the participants to share their current ICT development and discuss the technology and digital landscape but also provides a platform to promote good relations and strong friendship among the Lancang-Mekong countries, according to local daily Vientiane Times reported on Friday.
In his remarks at the opening ceremony on Thursday, the Lao Deputy Minister of Post and Telecommunications Thongsay Xanexaya said, "With the fast-growing development and in the era of the digital economy, ICT and digital technology has played a crucial role in social and economic development in every country.
We hope to deepen cooperation under the Lancang-Mekong Cooperation (LMC) to achieve inclusive and sustainable development in the sub-region on ICT to contribute to the overall country development."
At the forum, representatives and experts shared lessons and experiences in technology and policy guidelines, legislation that highlighted each country's ICT use, the direction and plans of each country, including the topics related to sustainable development, digital economy and digital transformation.
There were also panelists from the Ministry of Post and Telecommunications, National Institute for Economic Research and Lao ICT Commerce Association to share their thoughts on sustainable development using ICT.
Related Articles