Laos to produce over 5 mln tons of rice annually by 2025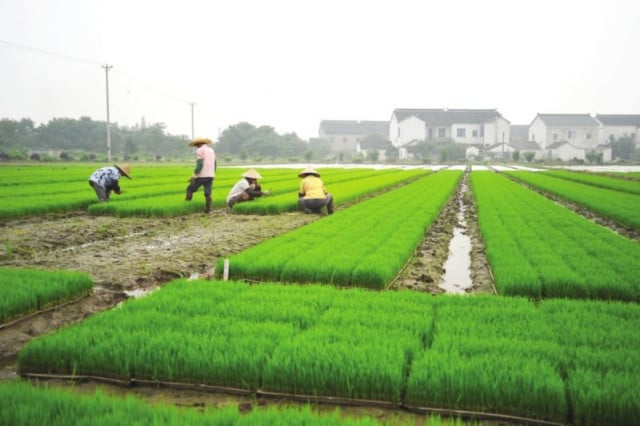 Xinhua
April 29, 2019 8:43 AM
VIENTIANE-- The Lao Ministry of Agriculture and Forestry plans to produce at least five million tons of paddy rice every year, as the country's latest five-year agricultural strategy by 2025 states.
The report, a five-year development plan until 2025, states that the Lao ministry's expectation is for the Gross Domestic Product of the agriculture and forestry sector to grow at an average rate of 3.4 percent. This would mean the sector would contribute 19 percent to the national economy, local daily Vientiane Times reported on Monday.
By 2025, using good agricultural planning and in cooperation with industry partners, the Lao ministry says all Lao citizens will have a daily minimum intake of 2,600 kilocalories.
Each year, the Lao ministry plans for a national yield of at least five million tons of paddy rice, of which 30 percent is non-glutinous.
Commercial production of paddy rice for both domestic consumption and export should reach at least 1.5 million tons.
Maize production, for use in animal feed, will be more than 1.4 million tons while coffee will reach 280,000 tons, sugarcane 2.4 million tons, cassava 1.6 million tons and various beans 52,000 tons.
Production of meat and eggs is to rise to 414,000 tons while fish and aquatic animal production will rise to 297,000 tons a year. Export of meat products is expected to rise to 15,000 tons as production and processing operations are modernized.
Economists have urged the government to implement policies that will assist the agriculture sector and rice growers in particular. Productive agriculture is key to the eradication of poverty and improved livelihoods, the daily report said.
Related Articles