Lightning Strikes Kill Eight People in Battambang Province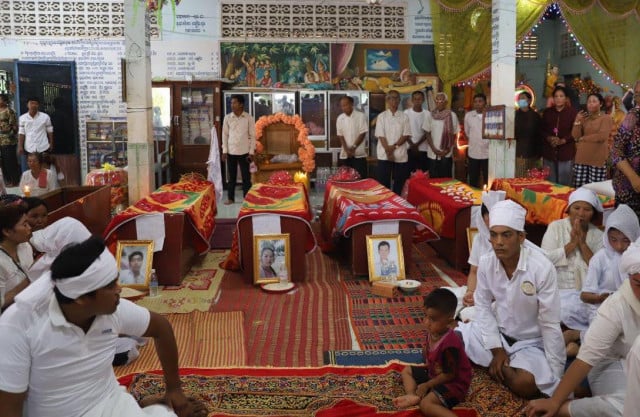 Phat Dane
September 19, 2020 2:44 AM
They had gathered at a home to celebrate Pchum Ben
PHNOM PENH--The Battambang provincial authorities have reported that eight people were killed by lightning strikes on Sept. 17.
"Eight people died in two different lightning strikes in Prek Chik Commune in Rokha Kiri District," the Battambang provincial administration reported in a statement published on the website. "[T]hree other people were also injured."
In a separate statement, Minister of Information Khieu Kanharith said that the incidents took place around 6:15 pm on Sept. 17 as the victims were gathering for dinner on the ground-level, open-air room under their house to mark the last day of Pchum Ben—the religious celebration during which Cambodians honor the dead.
Cambodia has increasingly seen severe lightning strikes over the past years with numerous people being killed and injured. According to the annual report of the National Committee for Disaster Management, more than 95 Cambodians were killed and 83 others injured by lightning last year.
Related Articles
December 10, 2022 11:45 AM