Mayors of Cities with a French Heritage Meet in Phnom Penh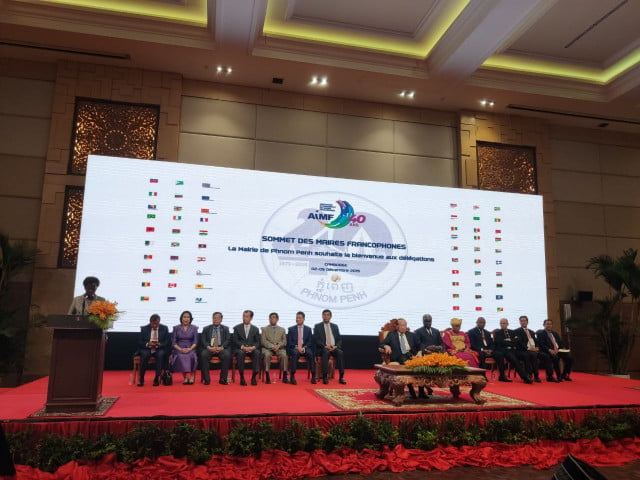 Jazmyn Himel
December 4, 2019 1:18 PM
PHNOM PENH—Deputy Prime Minister Hor Namhong Wednesday addressed the mayors of cities where French is or was spoken in the world, suggesting strategies to keep their cultural heritage vibrant today and in the future.

Speaking to more than 400 mayors, experts and partners who were attending the meeting of the Association Internationale des Maires Francophones (Francophone mayors international association) this week in Phnom Penh, he suggested that the association, he said, "create new cultural and tourism opportunities for [the cities] fame worldwide."
The association should also set up a "future leaders" program to help ensure the association's vitality in decades to come, Hor Namhong added.
The meeting of the association, which celebrated its 40th anniversary this week in Phnom Penh, was attended by representatives of cities with French cultural roots such as Anne Hidalgo, the mayor of Paris in France; Robert Beugre Mambe, mayor of Abidjan in Ivory Coas; and Phnom Penh Governor Khuong Sreng.
Cambodia's French heritage goes back to King Norodom signing a protectorate treaty with France in 1863 to protect the country from its Thai and Vietnamese neighbors. After gaining independence in 1953, French remained Cambodia's second language until the decades of war and conflict of the 1970s and 1980s.
Today, while Cambodia's French heritage can still be seen in the country, a minority of people speak French: The book "La langue française dans la monde, 2014"(French language in the world, 2014), estimated that around 3 percent of the population in the country speak French.
The mayors' conference ends Thursday.
Related Articles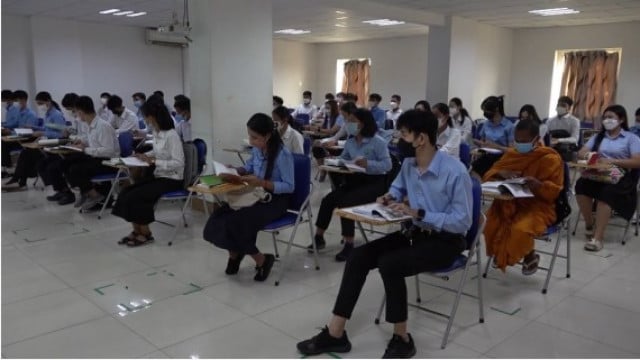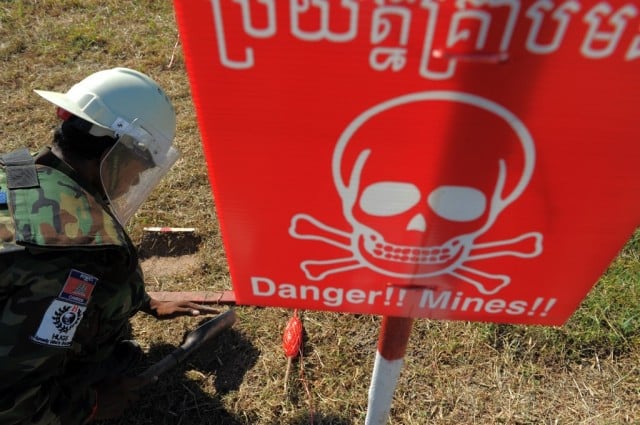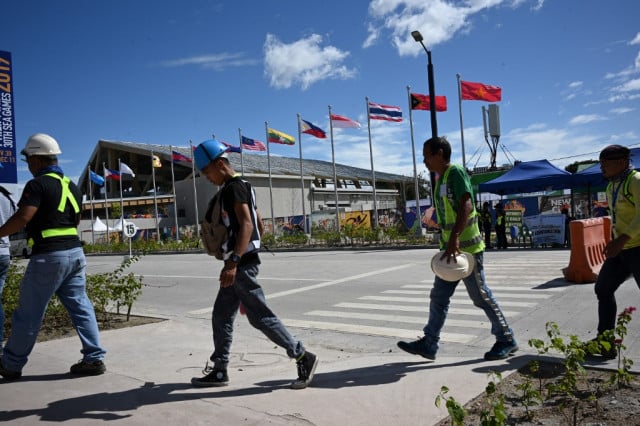 November 27, 2019 3:15 AM