Medical Students Leave Family Life Behind to Treat COVID-19 Patients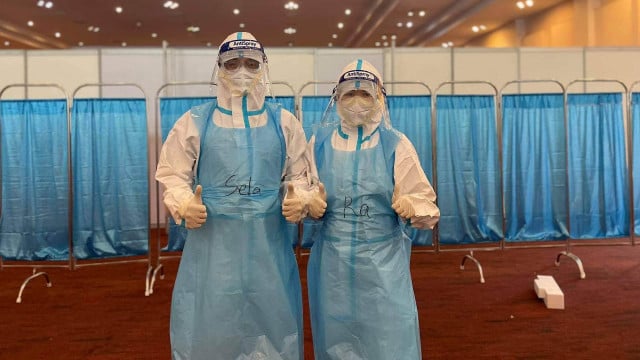 Khorn Champa & Teng Yalirozy
May 11, 2021 4:45 AM
The two third year medical students made the difficult decision to leave their 6-month-old daughter with family to volunteer as frontline workers fighting COVID-19.
PHNOM PENH--After welcoming their first child into the world in November 2020, Sok Pheara and her husband Bun Sela, who are both third year medical students, signed up to be volunteer frontline workers in Cambodia's efforts to control the latest COVID-19 outbreak.
By April 2021, the COVID-19 situation in Cambodia had reached a crisis point and, confronted with the difficult decision, Pheara and Sela opted to leave their 6-month-old daughter with Pheara's parents so that they could volunteer at the understaffed, overstretched emergency medical facilities that have sprung up in response to the surge in COVID-19 patients.
With such a glaring shortage of medical staff, Pheara said she felt the opportunity was an obligation to help her compatriots.
While they might not have finished their studies, Pheara recognized that her specialism in obstetrics and gynecology would allow her to provide assistance in the fight against COVID-19. Sela meanwhile is studying general surgery, with a focus on the digestive system, and also decided to put his skills to use in the current crisis.
Together, they reasoned, that being separated from their newborn daughter was a sacrifice they needed to make to use their skills for the collective good.
"In the spirit of a doctor, it was impossible for us to stay home and watch the worst situation unfold for the Cambodian people and the country," she said.
This prompted the young couple to sign up with the Samdech Techo Youth Volunteer Doctor Association (TYDA) to try and help the country navigate the COVID-19 crisis, even though they knew it would mean they could not see their daughter until their mission was done.
For Pheara, to be separated from her daughter was the most difficult decision she ever made; however, it is a duty and responsibility for every doctor—including her and her husband—to recompense the nation.
"I am a doctor, so I want to fight for people. My husband is no different; he is a man, so he has to fight. We, as doctors, have a common will to help people and to see the end of COVID-19," Pheara said. "If it is not over, I cannot reunite with my family as well as other people; therefore, together, we have to fight."
Their first posting was at the Koh Pich Center in Phnom Penh. It had been converted to a makeshift medical center in response to the overwhelming demand for hospital beds following the Feb. 20 outbreak.
For three weeks, Pheara and Sela were among the team of just 44 doctors working on the frontline, often dealing with hundreds of patients each every day, working long hours with few breaks.
Now they are quarantining in a Phnom Penh hotel, where they will spend two weeks before taking some time off the frontline to see their baby daughter as a brief respite.
"It is beyond words how much I miss my daughter," said Pheara. "I sometimes look at the pictures of my child through the screen as my motivation. Now, I am counting the days [until I see my daughter]."
Happy to Help
The couple's first posting began on April 14 and Pheara said, it was a startling experience to see the scale of the situation she was expected to deal with. The fear faded, she said, when she was told to think of herself as "a soldier in a white uniform."
"They asked whether or not I was scared and yes! Of course I was scared because this disease is invisible to the eyes and if we are infected, it will quickly spread. At first, I was so scared!" she stressed. "There were more than 1,000 patients in the hall; my hands and legs were trembling."
"However, as I arrived, I began to feel safe because the work system was organized like a developed country. The PPE [personal protective equipment] level 3 clothing was well-prepared, doctors in some countries don't have, but we do. Moreover, the walkways are different, and the doors are all scanned, so patients cannot walk in and out easily," added Pheara.
In her first posting, the medical team played many different roles, explained Pheara, and so these roles would swap and change among the team after each week.
Frontline doctors were divided into groups with different responsibilities, while one group would take calls from patients to discuss their condition, prescribe medical treatment and diagnosis, another group would be checking on the patients' conditions and helping to release those who had tested negative for COVID-19 repeatedly.
A different group was responsible for taking samples to be tested for COVID-19 and a separate group was in charge of the medical equipment and pharmaceutical supplies, which needed to be restocked regularly. Similarly, one group was in charge of maintaining hygiene throughout the treatment center and another group dealt with the night shift.
The bond formed with both doctors and patients, Pheara said, was priceless and she was overjoyed every time they sent another recovered patient home.
"I was very happy and proud when the patients go home and raised their hands signal goodbye to the doctors. I had an unprecedented feeling when they said thank you. Some patients stayed with us for 10 days or half a month, so I felt proud when they returned home with happiness. Moreover, when we got into the car, the authorities helped facilitate the traffic and the head of the center was waiting to say goodbye to us. Representing my team, I was really happy and excited," Pheara described.
While Pheara and Sela will enjoy a brief return home to see their daughter, they are both resolved to as many more missions are needed to get COVID-19 under control.
Related Articles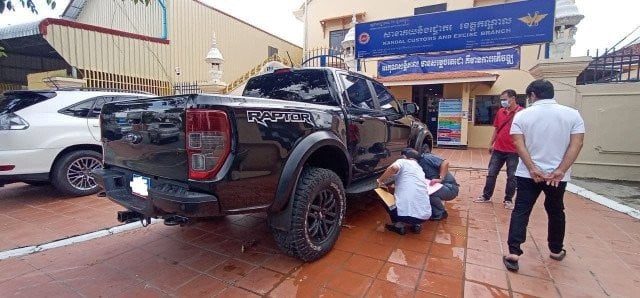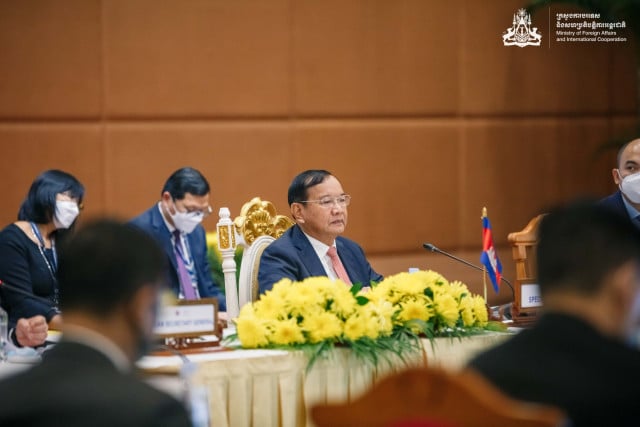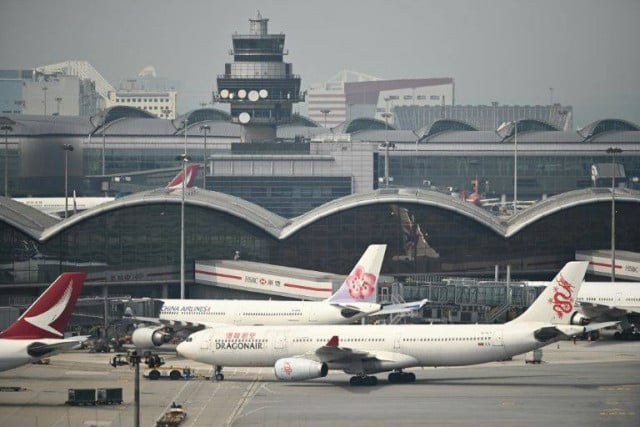 September 28, 2019 9:31 AM