Microfinance Rights Abuse Probe Steps Up a Gear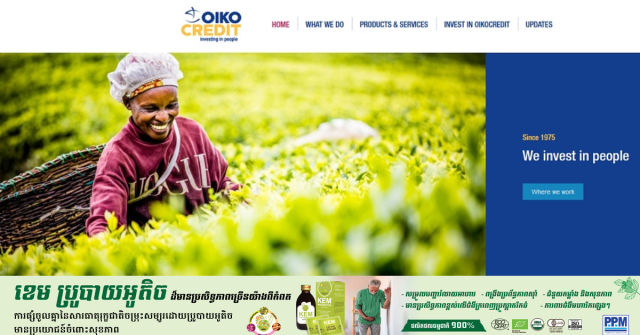 September 18, 2023 4:11 PM
PHNOM PENH – An international business oversight body will proceed with a complaint that global social investor Oikocredit has contributed to severe adverse human rights abuses in Cambodia's microfinance sector.

The Netherlands' National Contact Point (NCP) for Responsible Business Conduct, has the job of raising awareness of OECD guidelines among businesses, trade unions and NGOs and helping resolve issues when the guidelines are not observed.

The complaint was lodged by the Cambodian League for the Promotion and Defense of Human Rights (LICADHO) and Equitable Cambodia (EC) as well as FIAN Germany.

It followed evidence of systematic human rights abuses in Cambodia's microfinance sector, including reports of violations associated with the microloan providers that receive direct funding from Oikocredit.

Netherlands-based Oikocredit is a worldwide cooperative that promotes sustainable development by providing loans, investments and capacity building to the financial inclusion, agriculture and renewable energy sectors.

Oikocredit allegedly knew of reports of predatory lending, coercive collection practices, and related serious harm in Cambodia's microfinance sector since at least 2017 yet continued and even increased its investments through 2022.

The NCP determined in its Initial Assessment published on Sept. 15 that the complaint "merits further examination" after reviewing the allegations against the NCP's admissibility criteria.

The criteria include "whether the issue is material and substantiated, plausible and related to the OECD Guidelines for Multinational Enterprises" and "whether there seems to be a link between the enterprise's activities and the issue raised in the specific instance".

The next phase will be a dialogue between parties, such as mediation or conciliation, which the NCP has offered to facilitate. If the parties cannot agree, the NCP will make recommendations.

Naly Pilorge, outreach director at LICADHO, said, "Serious human rights violations in Cambodia's microfinance sector have been escalating for almost a decade while foreign investors have turned a blind eye.

"Oikocredit and other investors claim to improve the lives of low-income communities. So we expect them to actually remedy the problems faced by long-suffering borrowers."

LICADHO and EC have published five reports on abuses in Cambodia's microfinance sector since 2019. Debt Threats, the most recent study co-published by LICADHO and EC in August 2023, details the food insecurity, pressured land sales, child labour, migration, and other abuses associated with overwhelming levels of microloan debt.

LICADHO and EC also filed a complaint on behalf of Cambodian borrowers in February 2022 with the independent accountability mechanism for the International Finance Corporation (IFC) regarding the IFC's Cambodian microfinance investments. The IFC complaint is currently in the compliance investigation phase.

"Oikocredit claims to be a social investor, but their investments in Cambodia have caused irreparable harm to borrowers here," said Naly Pilorge, outreach director at LICADHO.

"Our hope is that this complaint will compel Oikocredit, as well as other so-called 'social' or 'impact' investors who have fueled this human rights crisis, to fix the harms they've contributed to and provide real relief for Cambodian borrowers."

Pilorge said investors in Cambodia's microfinance sector need to increase transparency in their financial intermediary transactions and improve their due diligence.

Oikocredit specifically needs to publicly acknowledge the harms it has contributed to and compensate the victims of predatory lending and coercive collection practices, Pilorge said .

EC, LICADHO and FIAN Germany have asked that Oikocredit bring its activities and conduct into line with OECD guidelines.

A long list of recommendations includes remediation of adverse human rights impacts, specifically compensation for borrowers harmed by Oikocredit investments.

All profits made from loans to microfinances Prasac, LOLC and Amret since 2017 should be put into a relief fund for adverse human rights impacts linked to those investments.

All available leverage should be used to encourage investment partners to do the same.

It is recommended also that no further investments will be made in Cambodia's microfinance sector unless land titles held as collateral for microloans are returned to their owners, and compensation is provided to victims harmed by predatory lending practices.

Licadho said, "We request that the Dutch NCP offers its good offices to find a mutually acceptable solution in this matter.

"If dialogue between the parties cannot reach such a solution, we request that the NCP employ other tools at its disposal to effectively implement the OECD guidelines."

Oikocredit investments in Cambodian microfinance institutions (MFIs) grew from 50 million euros in 2017 to more than 67 million euros as of September 2022.
Related Articles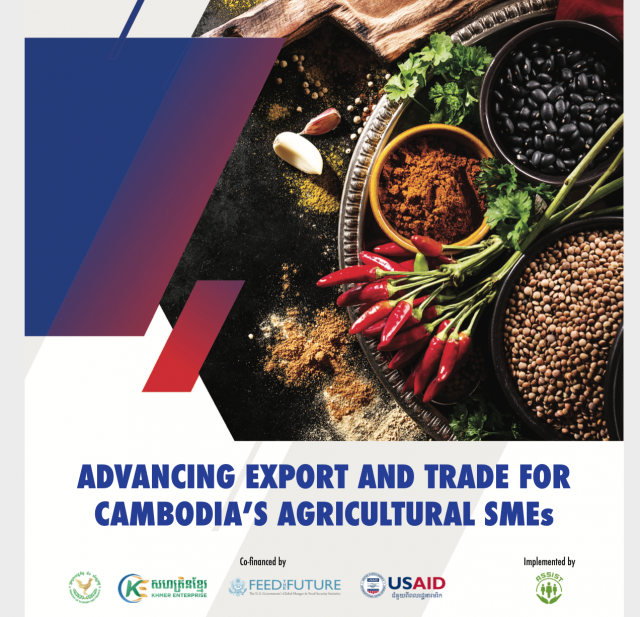 January 10, 2023 11:03 AM