Migrant Workers in Cambodian Capital to Get Free Ride to Hometowns for Upcoming General Election: PM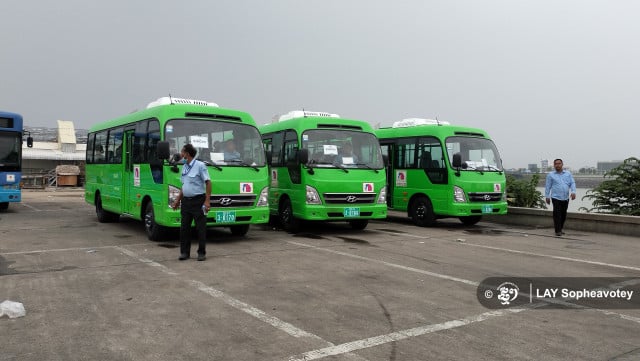 PHNOM PENH -- Cambodian Prime Minister Hun Sen on Tuesday ordered the Phnom Penh Municipality to arrange free buses to transport migrant workers to their hometowns for an upcoming general election.
"To facilitate our factory workers' travel to their hometowns to cast their ballots, I've ordered Phnom Penh Governor Khuong Sreng to prepare between 300 and 350 city buses to give them free rides," Hun Sen said in a voice message released publicly.
The prime minister said the move would reduce their expenses and encourage them to go to vote.
The government announced last month that all civil servants and employees of private companies will be entitled to paid leave from July 22-24, so they can have enough time to go and vote in their hometowns.
The Southeast Asian nation is scheduled to hold a general election for the 125-seat National Assembly on July 23.
According to the National Election Committee, 18 political parties will contest in the election, which will see more than 9.7 million eligible people casting their ballots.
In the last general election held five years ago, the ruling Cambodian People's Party won all 125 seats in the National Assembly.
Related Articles