Minister of Tourism says 900,000 tourists visited Sea Festival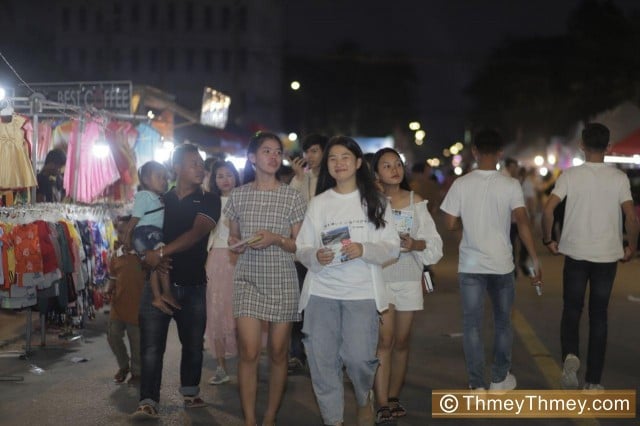 Phoung Vantha
December 23, 2019 4:43 AM
PHNOM PENH--Tourism Minister Thong Khon said that the Sea Festival in Kampot was successful, as about 900,000 tourists and people visited the 3 days event with security, safety, and joy.

"During the first day of the festival, there were about 200,000 people and tourists. The second day of the festival was presided over by Prime Minister Hun Sen, there were 400,000 people and tourists. The third day was about 300,000 in total, about 90,000 tourists. There were approximately 6,000 international visitors, exceeding expectations," he said.
He also urged stakeholders and the tourism community to strive to provide and create more quality products, to contribute to keeping a clean environment, provide good hospitality for tourists and to not cheat or deceive tourists.
"During the Sea Festival, we have seen the spirit of shared responsibility and collaboration of all levels, including people, public and private," he said.
The Ministry of Tourism also appealed to the people of Kampot, as well as Koh Kong, Sihanoukville, and Kep, to welcome the international cycling event, which will take place from January 4-06, 2020.
Related Articles