More than 700 New COVID-19 Cases Detected in Phnom Penh and 11 Provinces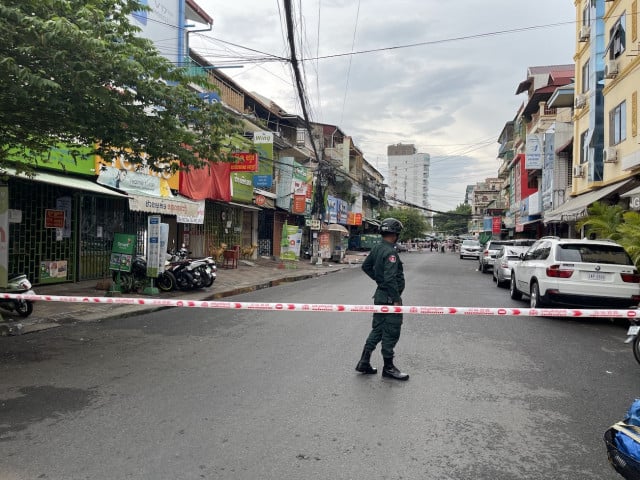 As 1,339,679 civilians and military officers have so far been vaccinated in Cambodia
PHNOM PENH--The Ministry of Health on May 2 reported that 728 new COVID-19 cases linked to the Feb. 20 community outbreak and two cases involving people coming from abroad had been identified in the country.
The coronavirus also claimed the lives of six people, bringing the official death toll to 103 since the start of the pandemic, the ministry said in its press release.
Among the new COVID-19 cases, 454 were detected in Phnom Penh, 124 in Preah Sihanouk Province, 107 in Kandal Province, 14 in Kampong Thom Province, 11 in Takeo Province, six in Prey Veng Province, five in Tbong Khmum Province, four in Kampong Cham Province and two in Siem Reap Province, plus one case in Kampot Province, one case in Pursat Province and one case in Stung Treng Province.
No information was provided on the two cases involving people arriving from foreign countries.
In its press release, the Ministry of Health also indicated that 169 coronavirus patients had recovered and been released from the hospital.
In the meantime, the vaccination campaign continues. So far, 1,339,679 people have had injections since the campaign began on Feb. 10. Among them, 294,543 are military personnel and 1,045,136 civilians who have been vaccinated on a voluntary basis.
According to a report posted on May 2 on the Facebook page of the Center for Disease Control in Cambodia, a total of 922,500 persons, that is, 54,910 persons per million of population, have been tested in the country.
Since the pandemic began in early 2020, Cambodia has officially recorded 14,520 cases among which 9,040 are active and 5,369 persons have recovered.
Officially, 103 people have died of COVID-19 in the country. Several deaths were not attributed to the coronavirus.
Related Articles